This is an archived article and the information in the article may be outdated. Please look at the time stamp on the story to see when it was last updated.
It's no secret that it has been unseasonably warm in the Valley lately, and toasty temperatures will continue for the Easter holiday weekend.
Thermometers at Huntsville International Airport soared 89 degrees Friday afternoon, tying a record high that was set in 1925.
Easter Saturday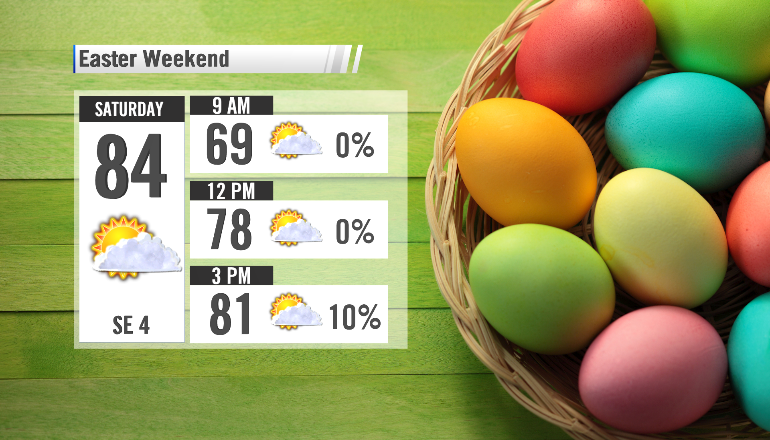 While we don't expect a repeat of the near-90 degree heat, we do anticipate temperatures to run into the mid-80s Saturday.
Coupled with the heat is higher humidity, which brings the chance of an isolated shower on Saturday, and a few showers (mainly west of I-65) on Sunday.
The breeze picks up over the weekend making for some choppy water on area lakes and rivers; occasional wind gusts between 15 and 25 miles per hour will be a noticeable change from the calm, quiet weather of the past few days.
Easter Sunday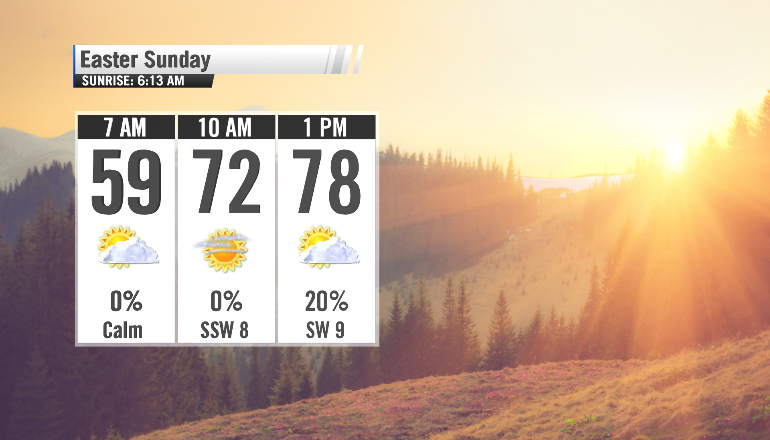 Our forecast low for Huntsville on Sunday morning is 61ºF; some communities outside of town may be as cool as 54-58ºF at sunrise (6:13 AM).
For some of us, the sky will be gray and overcast at dawn, but other communities (mainly over Northeast Alabama and Georgia) may see a very colorful sunrise with high and mid-level clouds moving into the region.
It's safe to say we don't expect rain for Sunday morning around here, but we may see a few isolated showers and storms on Sunday afternoon mainly driven by daytime heating and a very weak disturbance moving overhead (example below).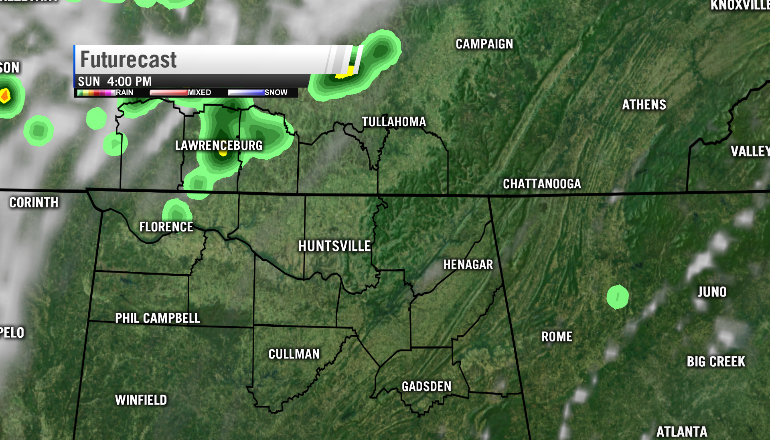 Keep track of isolated showers withWHNT.com's Interactive Radar or swipe over to the radar feature on Live Alert 19. We don't expect plan-cancelling rain, but a downpour or two could cause you to briefly adjust outdoor activities like family gatherings and Easter Egg hunts on Saturday and Sunday.