This is an archived article and the information in the article may be outdated. Please look at the time stamp on the story to see when it was last updated.
We didn't get much rain this week so it's a little drier in Madison County. Here is the update for November 21, 2019: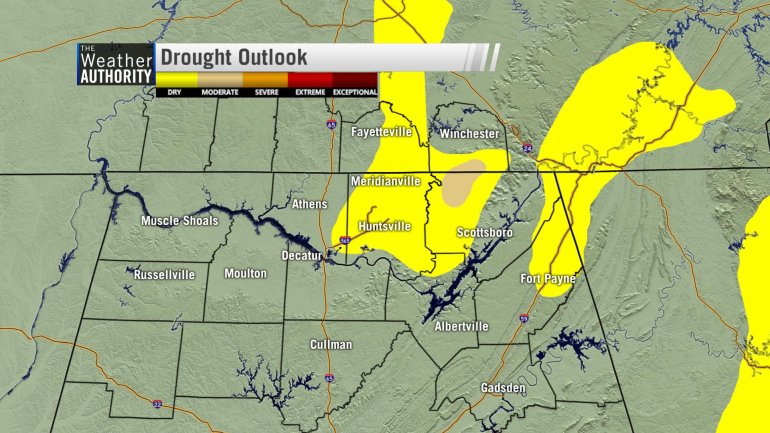 Yellow extends further west to include most of Madison County and into parts of Lincoln County. Parts of Jackson County remain in a *moderate* drought.
Here is a look at last week: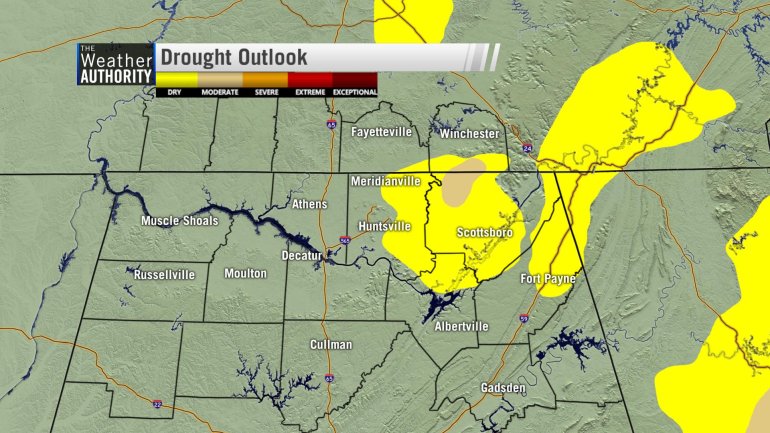 The yellow only covered part of Madison County and a small part of Lincoln County.
Here is how they look together: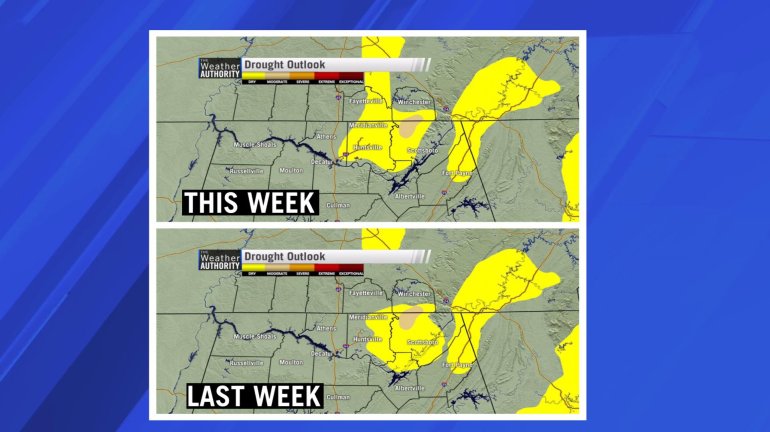 We didn't see much rain last week. Only a trace on Tuesday keeping our monthly total at 0.45″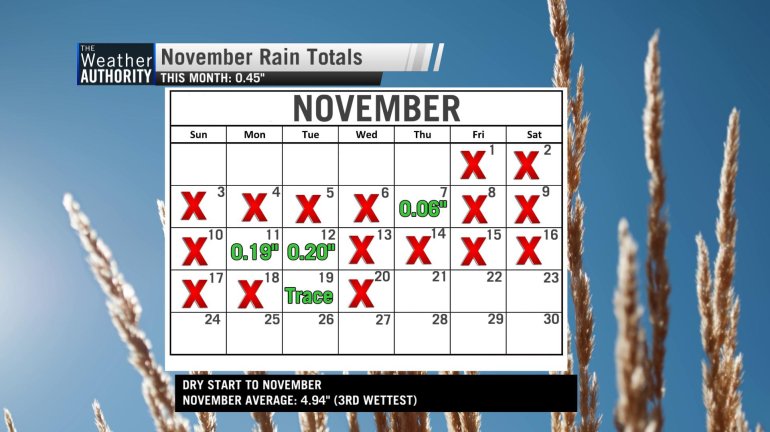 I think next week Madison County will out of *dry* conditions as a good soaking rain is in the forecast Friday into Saturday. I think Jackson County will be the only area left with drought conditions with next week's update.