This is an archived article and the information in the article may be outdated. Please look at the time stamp on the story to see when it was last updated.
Huntsville, Ala. – I think there are several people in the Tennessee Valley that are tired of the gloomy, wet weather. Fear not, because sunshine and drier air arrive this week. One more day of rain and then high pressure takes over our forecast the rest of this week. This is near perfect for the June as we could easily be in the middle 90s with heat index values in the triple digit category.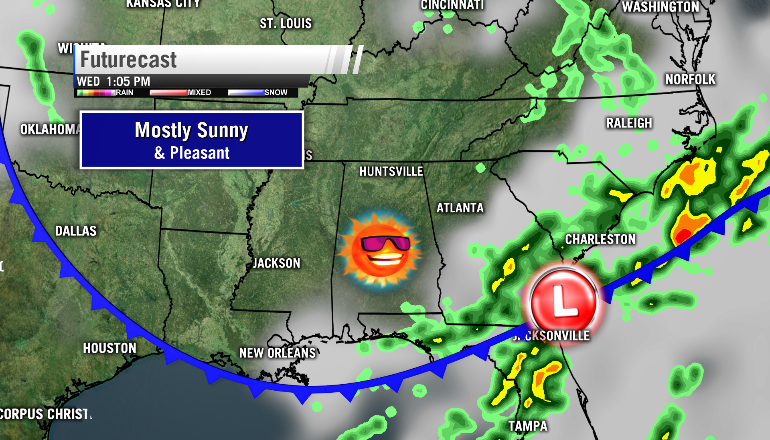 Look at all of the drier air that moves in this week. The soggy weather is well south and east of the Tennessee Valley allowing a sunny sky and pleasant conditions to take over the region.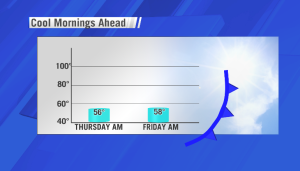 Not only will we have sunshine, but several pleasant mornings are ahead. Most spots in the area drop into the middle to upper 50s Thursday and Friday mornings. Some of the colder locations could see lower 50s. This will be a nice change to the soggy and dreary weather as of late. Also it will be to have sunny afternoons with lower humidity with July and August around the corner. We know the high heat and humidity return then and it can be unforgiving!
Look at the stretch of warm and dry weather ahead! Wednesday through Saturday look almost perfect! Enjoy the shift ahead!