This is an archived article and the information in the article may be outdated. Please look at the time stamp on the story to see when it was last updated.
If you are driving the kids to school or just heading into work this Thursday morning, you may want to budget a few extra minutes to get to where you are going safely.
A Dense Fog Advisory is in effect through 9am for all of north Alabama and middle Tennessee as temperatures have cooled close to, if not equal to the dewpoint (which is a measure of the amount of moisture available in the atmosphere with respect to temperature).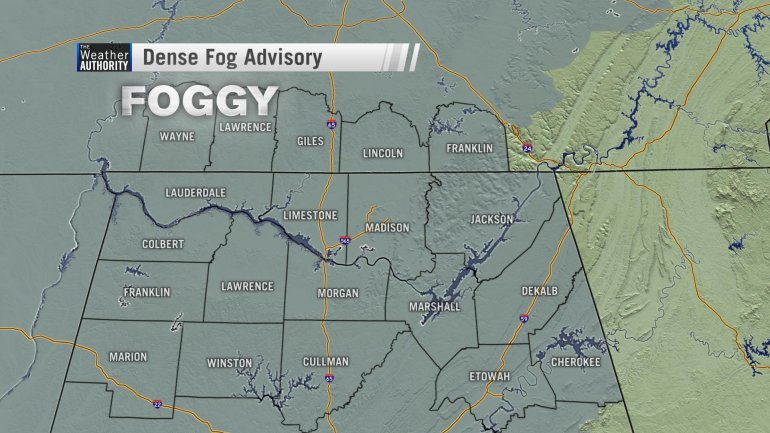 As a result, foggy conditions are creating low visibilities with some areas reporting less than a quarter of a mile.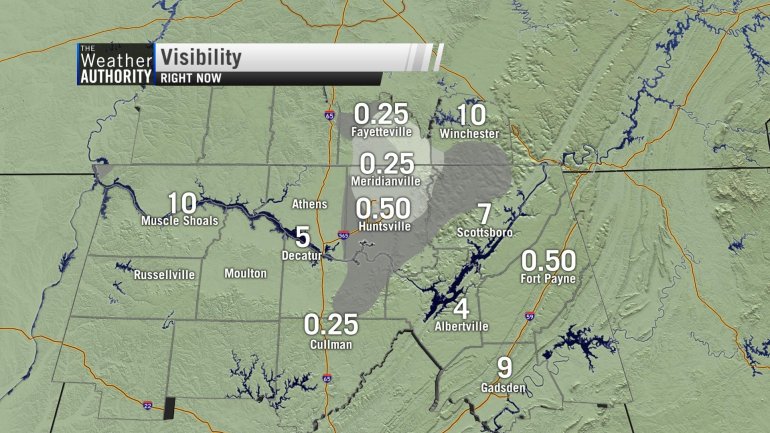 Be advised that foggy areas result in reduced visibility, which will cause hazardous driving conditions. If driving, slow down, use your headlights, and leave plenty of distance ahead of you.