This is an archived article and the information in the article may be outdated. Please look at the time stamp on the story to see when it was last updated.
We've been using the word "unhelpful" to describe the small chance of some light showers Thursday, Friday and Saturday.  There is no soaking rain (for the whole area) in our near future, but the prospects for at least some rain are on the rise - just not tonight or Wednesday.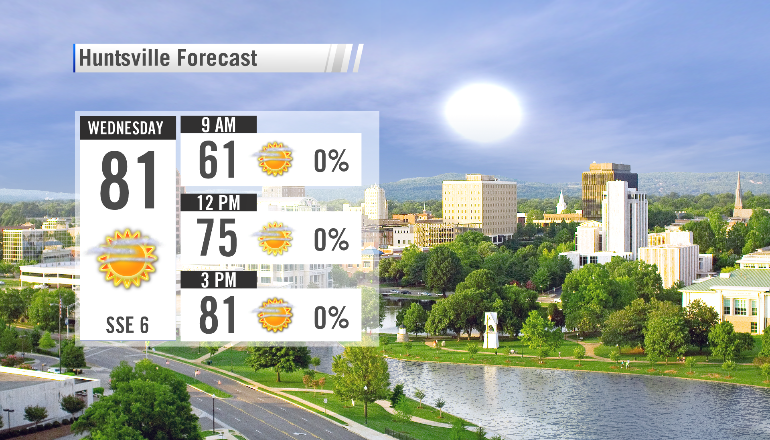 A slim chance of some light rain comes just ahead of a weak front Thursday. The better chance of any measurable rain stays northwest of the Valley, but it wouldn't be surprising to see a little green on radar. The same goes for Friday and Saturday: low risk of a little rain.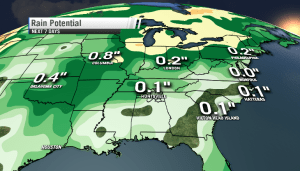 Best shot at rain in over a month?  Don't get too excited yet!  There's a lot of time for this to shift toward more bone-dry weather, but you know that at some point it has to rain again.  Looking beyond the seven day forecast, there's a decent chance of measurable, soaking rain late next week: October 19-21.
Details are murky at best, but the weather pattern does look favorable for some spots to get heavy rain over that period.  How much rain?  That's up in the air right now, but there are signs of a solid half-inch to as much as two inches by next weekend.
Need some specifics about the weekend or next week? They're always online at WHNT.com/Weather and in the "Daily Forecast" section on Live Alert 19!
-Jason
Connect with me!
Facebook: Jason Simpson's Fan Page
Twitter: @simpsonwhnt