This is an archived article and the information in the article may be outdated. Please look at the time stamp on the story to see when it was last updated.
The Cullman Utilities Board has moved into phase two of their drought management plan, which calls for mandatory water conservation.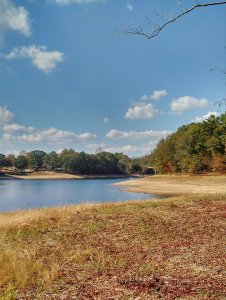 The phases of the City of Cullman Water Conservation Plan are based on the Lake Catoma water level. The Lake Catoma water level slipped down to 15 feet below pool last week; this is the threshold for phase two of the plan. The current level is 15.5 feet below pool.
The latest Drought Information Statement from the National Weather Service lists this under its water restrictions section:
WATER AND UTILITIES SYSTEMS IN CULLMAN CITY HAVE NOW ENTERED PHASE
II OF THEIR WATER CONSERVATION PROGRAM SINCE WATER LEVELS ON LAKE
CATOMA ARE NOW 15 FEET BELOW NORMAL. BUSINESSES AND FARMERS WILL
STILL BE ALLOWED TO OPERATE NORMALLY AT THIS TIME…BUT THE MAYOR'S
OFFICE IN CULLMAN IS URGING EVERYONE TO FIND WAYS TO CONSERVE WATER
DURING THE ONGOING DROUGHT. ELSEWHERE IN CULLMAN COUNTY…COUNTY
OFFICIALS ARE REQUESTING VOLUNTARY WATER CONSERVATION FROM CITIZENS
DUE TO THE DROUGHT.
Here are the full restrictions from the official Emergency Water Conservation PLan for the City of Cullman Water Distribution System: