This is an archived article and the information in the article may be outdated. Please look at the time stamp on the story to see when it was last updated.
Be prepared for a wet, windy, and rather cool Tuesday! A strong cold front will bring widespread rain throughout this morning.
Don't be surprised if you hear a few rumbles of thunder too. There isn't a widespread storm threat, but we do expect a few isolated storms along the front which could bring in gusty winds (up to 30 mph). Rain will start to move out this afternoon, with most of the Tennessee Valley dry by 6PM.
Download Live Alert 19 to be alerted to heavy rain or lightning near you. You can also swipe over to our interactive radar to track the rain throughout the day.
While Tuesday is shaping up to be an unpleasant day outside, we could certainly still use the rain. We're looking at 1-1.5 inches of rain across the entire Tennessee Valley by Tuesday night.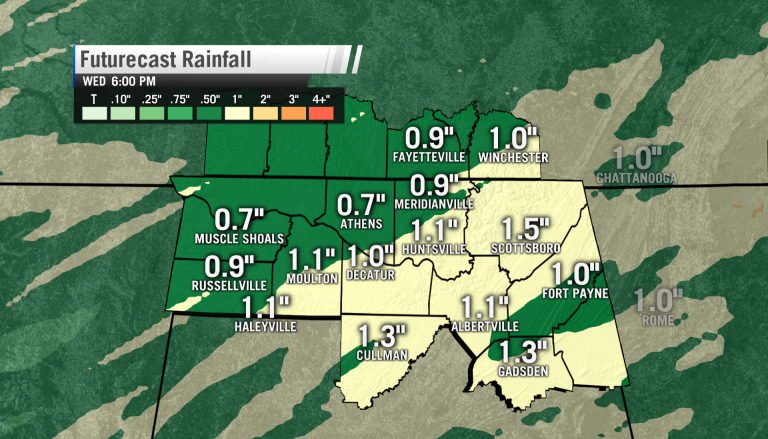 Since the front will move through early in the day, temperatures will be falling past morning. A high in the 60s will be hit before lunchtime, then temperatures quickly drop into the 50s for the afternoon hours.