This is an archived article and the information in the article may be outdated. Please look at the time stamp on the story to see when it was last updated.
So far September has been a continuation of the above average heat we experienced all summer. Temperatures have reached the 90s every day in Huntsville since September began. We could finally break that streak this weekend though, thanks to an approaching cold front.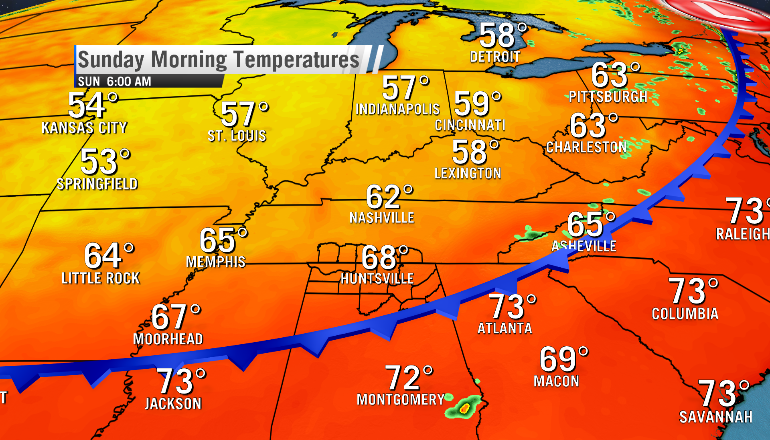 The front will move into the Tennessee Valley Saturday evening and move through by Sunday morning. Temperatures Sunday morning will be similar to previous days, in the upper 60s, but the cooler air behind the front will really settle in Sunday afternoon and evening.
High temperatures to end the weekend are expected to reach the upper 80s, which is actually near normal for this time of year. The real taste of fall will come Monday morning, as temperatures drop into the upper 50s for some in the Valley! Along with slightly cooler temperatures, low humidity on Sunday and Monday will be paired a brisk northerly breeze, giving the air that crisp fall like feeling.
Enjoy it while it lasts though, because the summer heat isn't letting go that easily! Afternoon high temperatures will be back into the low 90s by midweek.