This is an archived article and the information in the article may be outdated. Please look at the time stamp on the story to see when it was last updated.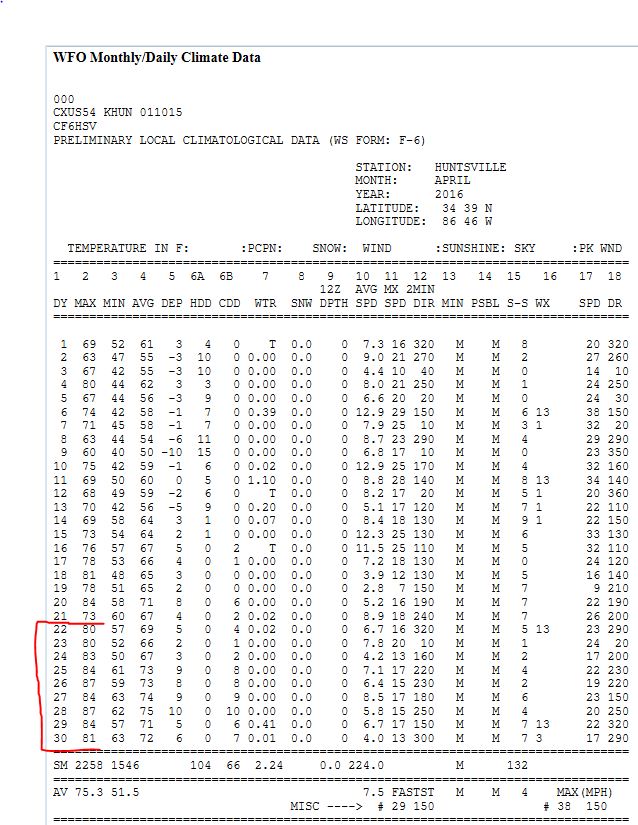 Apparently Mother Nature is not getting the memo as to which calendar month it is here in Alabama.
During the last 10 days of April, daytime highs never dropped below 80 degrees, and they often ran 5 to 10 degrees above average during that time span.
Obviously, that is warm for April. In fact, those temperatures are considered "normal" for mid-to-late May!
So with April behind us and Memorial Day just around the corner, that means the temperature is going to go up…up…up, right?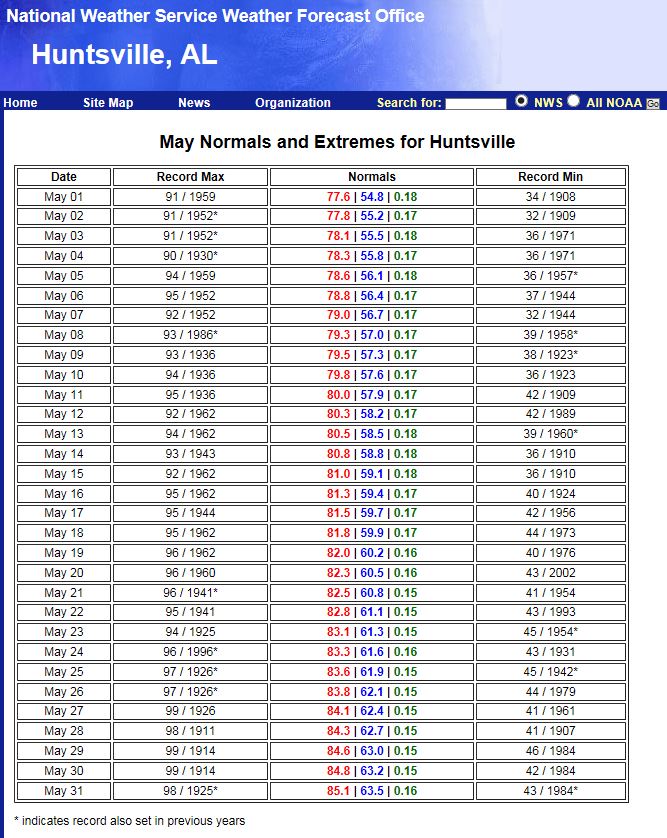 Not so fast.
An upper-level low pressure system will drop south from Canada this week, ushering in much cooler temperatures that are more on par with early April than early May.
If you are an early morning riser, you will definitely feel a chill in the air, and you'll wonder if winter is back — in this case, yes, in the form of "Blackberry Winter".
Waking up this week, temperatures will be in the mid-to-upper 40s near the bigger cities, while thermometers will dip into the lower 40s in the usual cold spots.
If you're planning on celebrating Cinco de Mayo this week, you'll definitely want to grab a poncho before you head out the door. Kids waiting at the bus stop this week will need a heavier jacket — morning temperatures will be much too cold to wait without one!
Though temperatures will climb in the afternoons, thermometers will only top off in the low to mid 70s.
While this will feel comfortable for golfers and tennis players, it will be very, very chilly for those diving in the pool for early season swim practice. In fact, winds will be quite gusty on
Wednesday, so make sure you have an extra towel and jacket on hand so that you don't succumb to hypothermia — or better yet, hold off on the water training and start the season off with some dry land activities.
Warming up for Mother's Day
Temperatures will finally climb back in to the low to mid 80s this weekend, just in time for Mothers Day festivities. In fact, we are expecting as much as a 10 degree temperature swing between Wednesday and Saturday!
Mornings will still be chilly and dry, so if Mom prefers cooler mornings as opposed to hot afternoons, this weekend will be her cup of tea. Otherwise, daytime highs should be comfortable enough to host a pool party or cook out.
(MORE: Forecast discussion for the week ahead)