This is an archived article and the information in the article may be outdated. Please look at the time stamp on the story to see when it was last updated.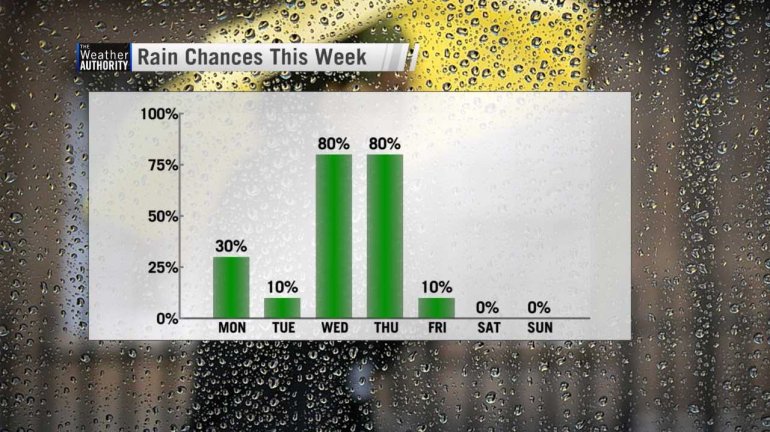 Rain chances stay low to start the work week, but they don't disappear completely. A warm front will drift north over Alabama and Tennessee Monday afternoon, leading to another batch of scattered showers, then we'll be mainly dry again for Tuesday.
Temperatures throughout the week will stay seasonable, ranging from the upper 50s to mid 60s.
Soaking Rain Possible:  While every day this week features some chance of rain, only Wednesday and Thursday are expected to bring heavy rain.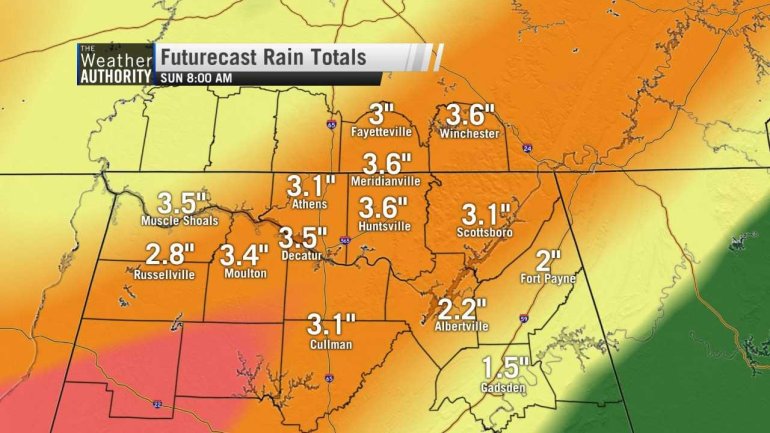 A strong cold front will approach from the west by Wednesday morning, with a band of heavy showers and embedded storms developing along the front. There's a good chance it's going to be raining from Wednesday afternoon through Thursday afternoon. A solid 2-3 inches of rain could fall in that time.
A Dry Weekend!? We've only had one dry weekend since the beginning of February, but the rainy pattern might let up this coming weekend!
Isolated showers will linger into Friday morning, but once the cold front clears Alabama rain will finally taper off. Then drier air settles in and looks to last all the way through the weekend!