This is an archived article and the information in the article may be outdated. Please look at the time stamp on the story to see when it was last updated.
Spotting one ladybug may be good luck, but what about a whole swarm of them?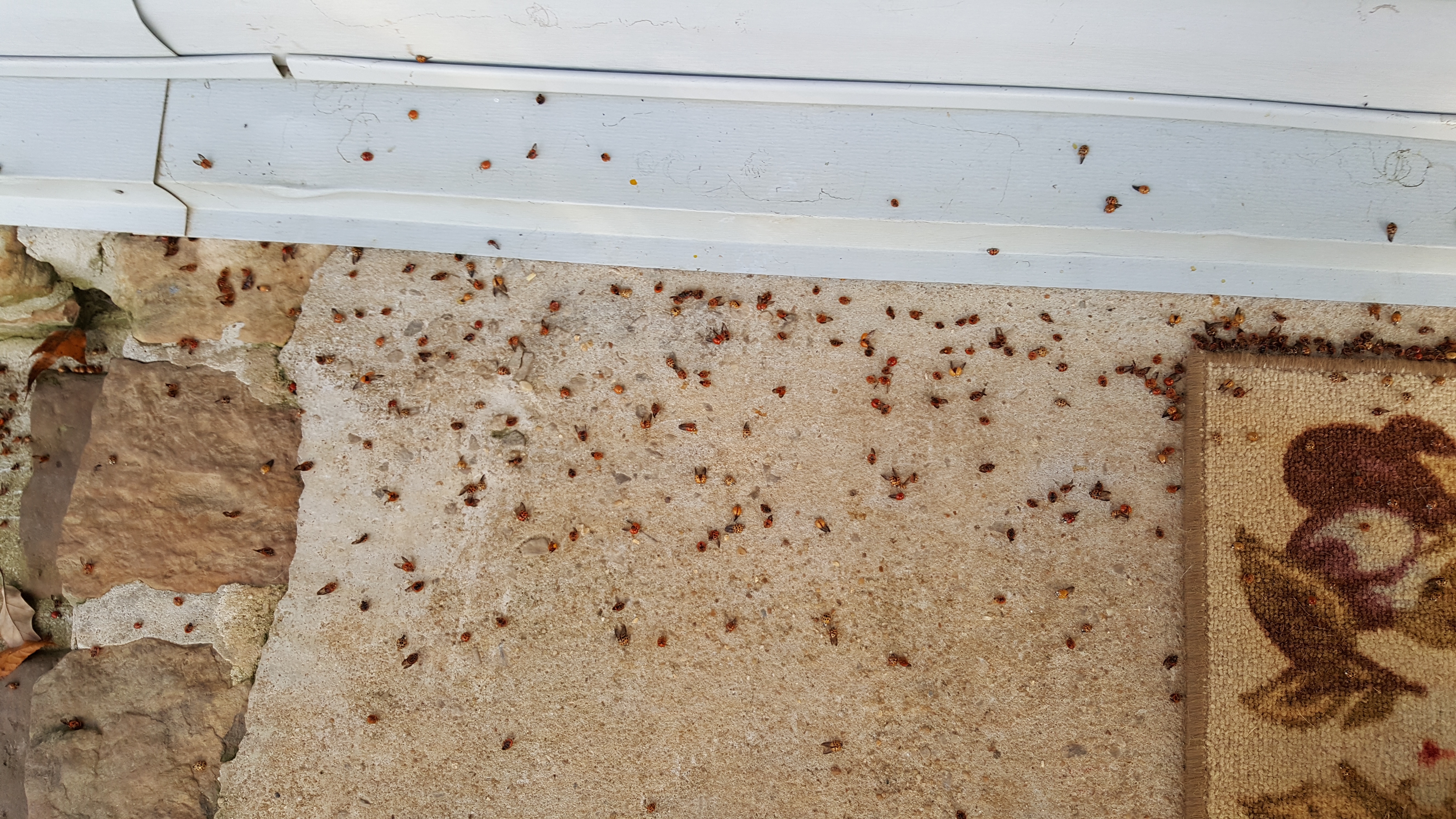 Many of you have noticed large numbers of ladybugs crawling all over vehicles and houses.
According to the Alabama Cooperative Extension System, these ladybugs may be a specific type known as Asian lady beetles, and "they use buildings as protection from winter. [They] begin to invade homes through cracks and crevices during the fall (around October or November in Alabama). These beetles have been reported to congregate on the sides of buildings by the thousands."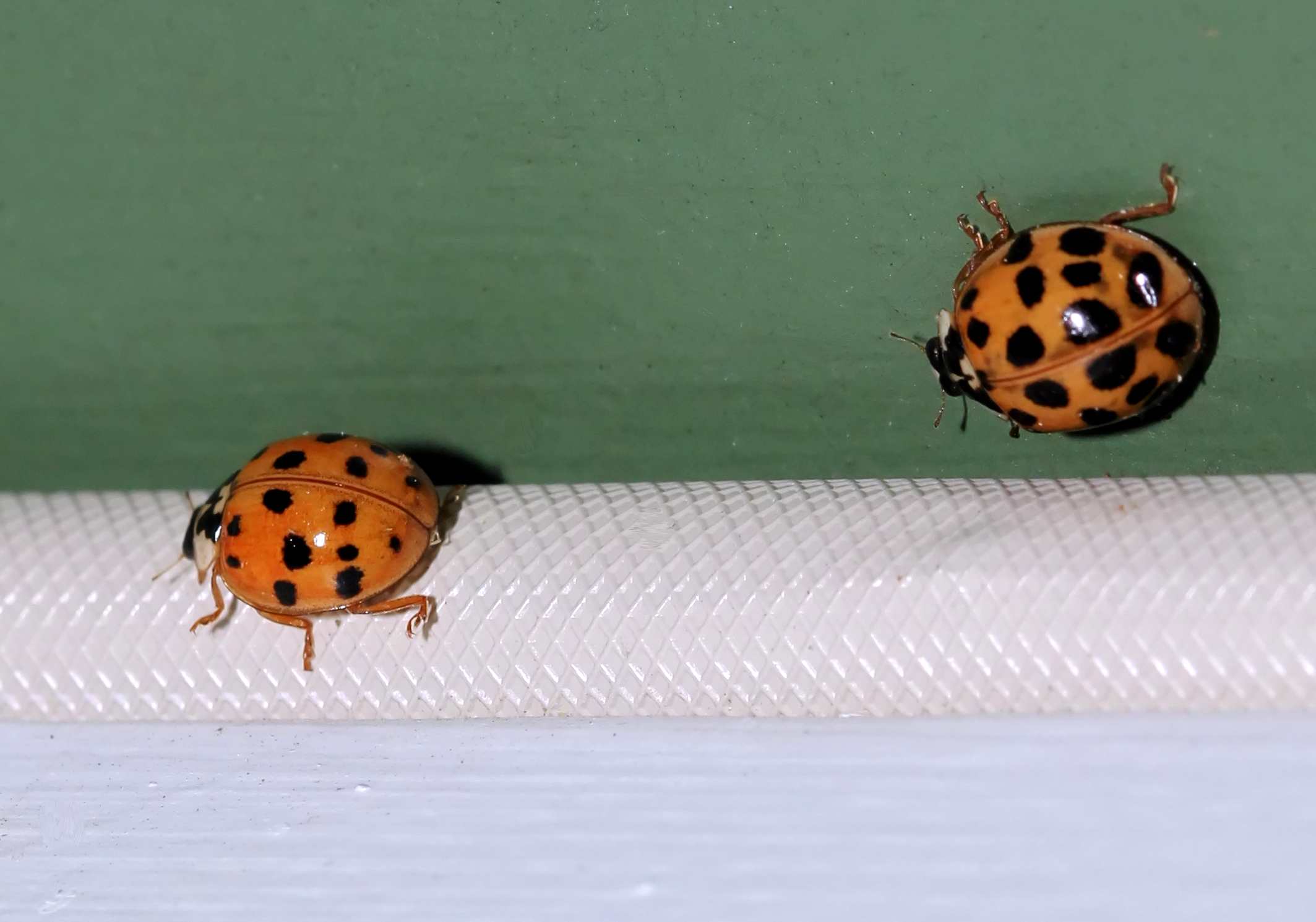 "The beetles seem to be attracted to light, reflective surfaces such as large windows, or light-colored walls and trim," the ACES explains on their website. "Beetles usually are found on the sunniest areas of buildings. Homes in forested areas are prone to infestation because this beetle normally lives on trees."
Do they bite?
On its website, the ACES states that "these beetles are not poisonous, do not bite or sting, are not carriers of disease, and do not eat wood." They did tell us in an interview that they will be removing that from the website as the beetles do in fact bite.
Numerous people have commented to WHNT's Facebook page that they have been bitten by lady beetles.
Entomologists at the University of Minnesota Extension note that "the Asian lady beetles can bite hard enough to break human skin, causing minor, short-lived discomfort. These bites are incidental, as the beetles are presumably searching for moisture or food."
The UME also cautions against delayed cleaning of dead lady beetles, stating "exposure to them brings the possibility of allergic reactions to a small number of people."
Pest Control
"We didn't have a really cold winter last year so those bugs are just coming out looking for a place to go and hibernate for the winter." Marcus Garner of the Alabama Cooperative Extension System has received a lot of calls lately about the pesky beetles.
He says you can easily get rid of the pests, "Just take a vacuum cleaner and just suck them up or just take your dustpan and knock them down and throw them outside or throw them in a trash can."
Both the University of Minnesota Extension and the Alabama Cooperative Extension System caution against stomping or crushing the lady beetles since they can stain materials like bedding, carpeting or wallpaper. It's advised to maintain caution while vacuuming lady beetles since the accidental crushing of the beetles may cause stains as well as the release of a foul smell, yet leaving the lady beetles in the vacuum cleaner may allow them to escape out of the appliance once it's put away.
If you want to keep them out of your home in the first place, Garner says to minimize openings and cracks. "One thing a homeowner can do is caulk the outside of your home with caulking, with sealant."
While they might be annoying they actually are essential to the environment and our state crops. "One reason why they're so beneficial to farmers is because they love to eat the bad insects. You know, those insects like the aphids and millibugs and scales that love to suck the chlorophyll from the leaf."
If you have photos of lady bugs or asian lady beetles that you would like to share with WHNT News 19, you can do so on Facebook or through the button below.