This is an archived article and the information in the article may be outdated. Please look at the time stamp on the story to see when it was last updated.
Air Quality Alert Message
Alabama Department of Environmental Management
Relayed by National Weather Service Huntsville AL
309 PM CDT Thu Jun 7 2018
…Air Quality Alert in effect Friday for Huntsville and Decatur…
The Alabama Department of Environmental Management (ADEM) has issued
an Air Quality Alert for Madison and Morgan counties, for Friday,
June 8.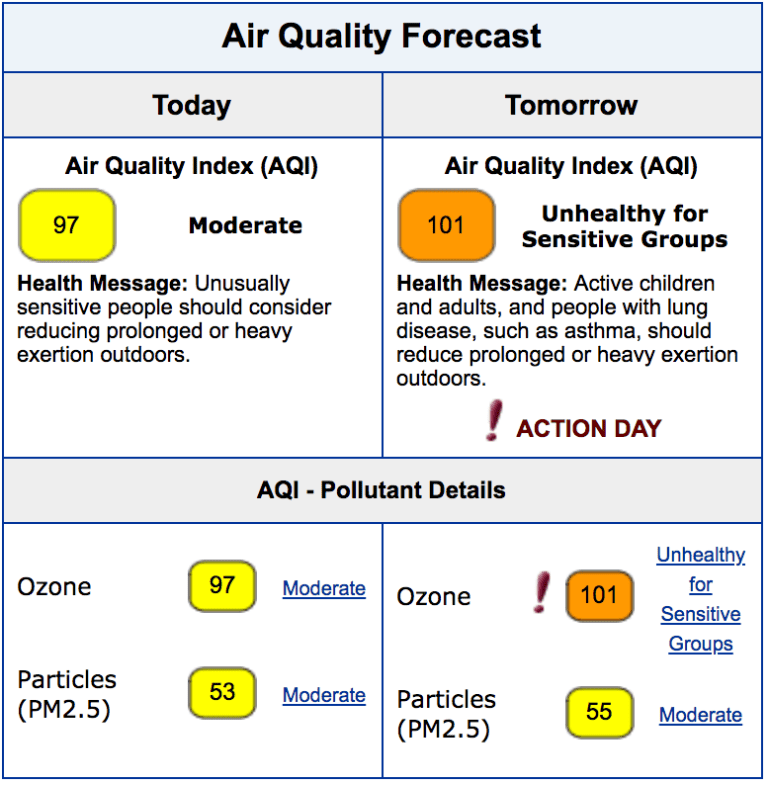 An air quality alert means that ground level ozone or particulate
matter concentrations are expected to reach levels that are
unhealthful for sensitive groups. Children and people with asthma
are at the highest risk under these expected conditions.
ADEM recommends the following actions during an air quality alert
day:
Conserve electricity and set your air conditioner at a higher
temperature.
Limit driving and combine errands.
Use the bus or car pool to work.
Avoid use of gasoline power lawn and garden equipment.
Refuel cars and trucks after 6 pm.
Limit engine idling.
Use household, workshop, and garden chemicals in ways that keep
evaporation to a minimum, or try to avoid them when poor air quality
is forecast.
If breathing becomes difficult, move indoors.
For more information on what to do on an Air Quality Alert day,
visit the ADEM website at www.adem.state.al.us, and click on Air
Quality Forecast. You can also visit the Environmental Protection
Agency at airnow.gov.
Looking for the forecast? It's always online at WHNT.com/Weather and in the "Daily Forecast" section on Live Alert 19!
-Jason
Connect with me!
Facebook: Jason Simpson's Fan Page
Twitter: @simpsonwhnt