This is an archived article and the information in the article may be outdated. Please look at the time stamp on the story to see when it was last updated.
One year ago the Tennessee Valley was going into the peak of the 2016 drought. At that point the entire state of Alabama was in a moderate drought or worse. The Tennessee Valley didn't completely pull out of drought until this past summer.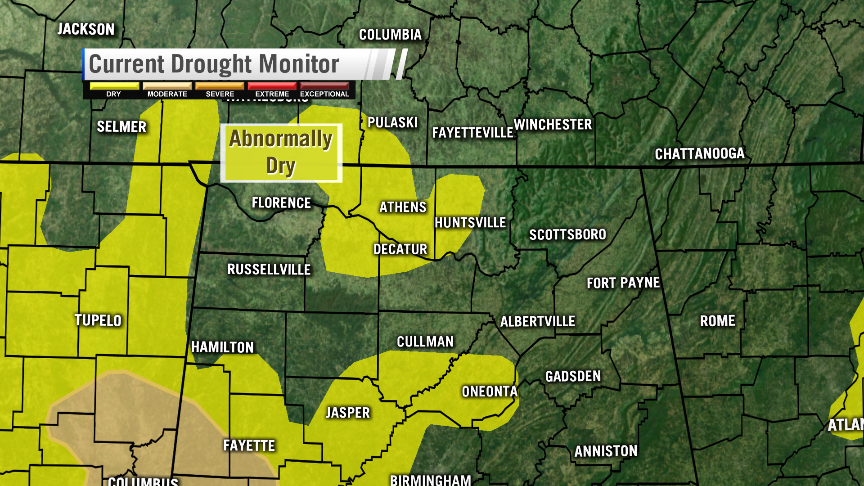 This November, parts of Northern Alabama have now slipped back into the lowest drought category: abnormally dry. This comes despite being above our yearly rainfall totals.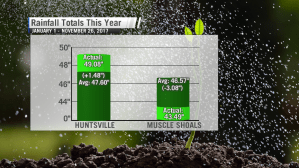 Huntsville has officially picked up 49.08 inches of rain in 2017, putting us about 1.48 inches above our 30 year average. These number can be misleading, because most of this rain fell over a month ago, so it's still been too long since our soils had a good soaking. Since November began Huntsville has only received .85 inches of rain. An 'average' November sees 4.94 inches.
We're now heading into what is typically the wettest month of the year. December averages 5.77 inches of rain in Huntsville. It's too early to say if we'll get that much rain by the end of the year.
We don't see any clear chance for a major rain in the next 2 weeks. Our next chance of some rain comes this Wednesday and Thursday as our next cold front moves through. This front looks to drop around .5 inches across the Valley, while we need at least 1″ of rain per week at this point in the year.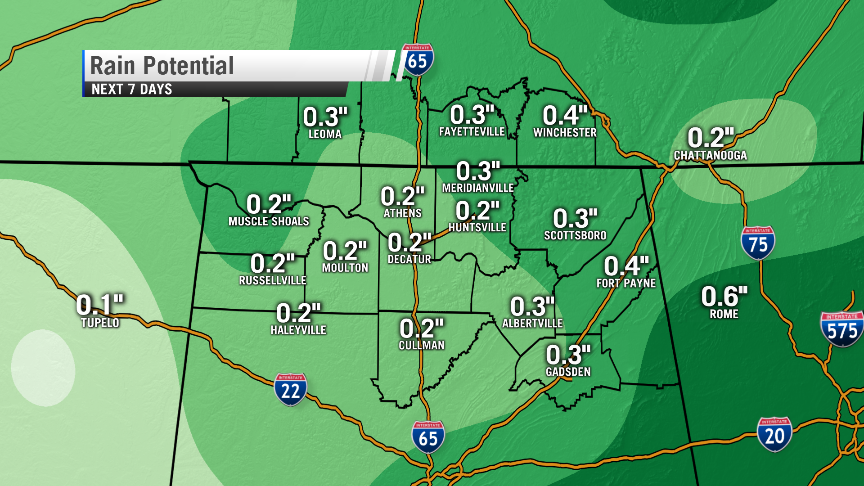 A pattern change in December could lead to higher rain chances by the middle of the month. It might take a few good soaking rains to get us back to where we need to be, but we're still not expecting drought to spread over the next month.