This is an archived article and the information in the article may be outdated. Please look at the time stamp on the story to see when it was last updated.
Mid-Week Rain Chances: A cold front will bring a chance for showers and perhaps a few storms Tuesday and Wednesday.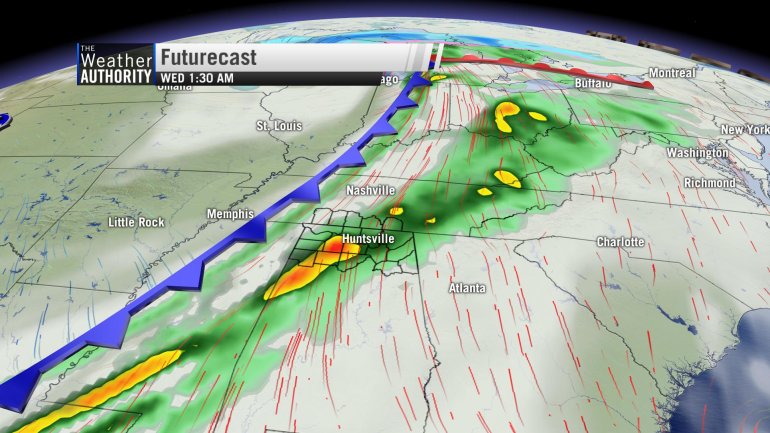 The best chance for rain will be Tuesday evening into Wednesday morning. Plan your Thanksgiving travel accordingly.
Thanksgiving: The weather looks mainly dry on Thanksgiving during the day. It will be cooler, with temperatures in the 50s across north Alabama.
I can't totally rule out an isolated shower somewhere Thursday afternoon, but most folks will stay dry through Thanksgiving dinner.
Download Live Alert 19 to get the Thanksgiving forecast anywhere. 
Black Friday: There's a better chance for a few passing showers Thursday night into Friday morning.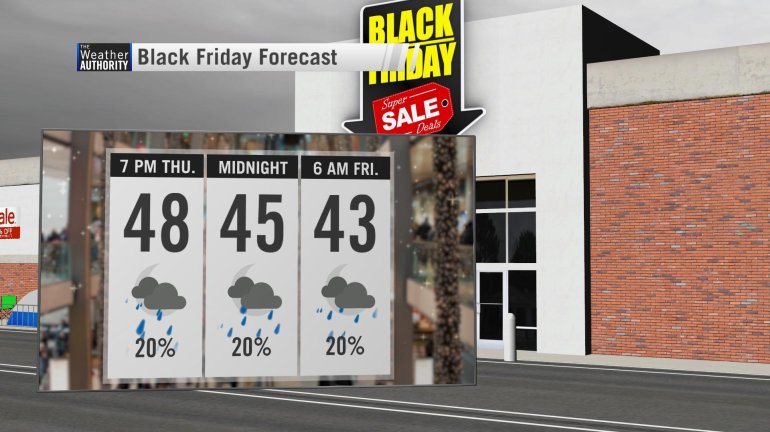 I don't expect a washout for Black Friday shoppers, but Christmas shoppers should prepare for cool and occasionally wet weather.
Meteorologist Alex Puckett
Facebook: http://www.facebook.com/meteorologistalexpuckett
Twitter: http://www.twitter.com/puckettwx