This is an archived article and the information in the article may be outdated. Please look at the time stamp on the story to see when it was last updated.
JACKSON, Miss.– On March 3, 1966, one of the most devastating tornadoes in Mississippi history occurred. This tornado would come to be known as the "Candlestick Park" tornado, named after a shopping center in south Jackson which was totally destroyed by the tornado.
This tornado is one of only two documented F5 tornadoes to touch down in Mississippi in the 20th century.
The worst damage occurred in parts of Hinds, Rankin, Scott and Leake Counties. 58 people were killed and over 500 were injured.
The Candlestick Park tornado remains the second deadliest and longest-lived tornado on record in Mississippi. The tornado was on the ground more than 200 miles and tracked into west central Alabama before dissipating.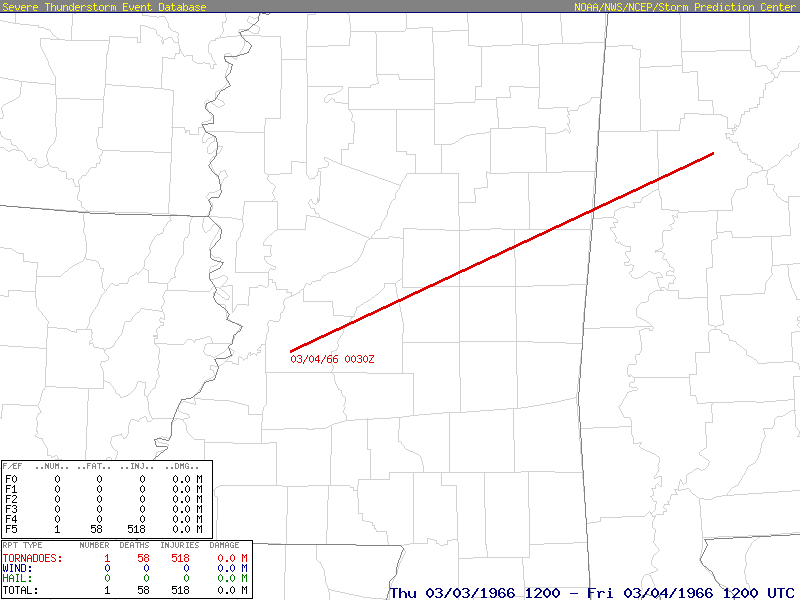 The official track for the tornado shows a continuous, 202.5 mile track from Hinds County, Mississippi to Tuscaloosa County, Alabama. The tornado dissipated about 745 p.m. near Tuscaloosa.