Monday Morning, October 3, 2022
Meteorologist Aaron Ayers/Meteorologist Jessica Camuto/Meteorologist Ben Smith
Picture Perfect Fall Weekend
Lay the jackets out for Monday morning as temperatures will fall back into the upper 40s and low 50s with clear conditions. We will start off on the chilly side for Monday morning, but things will warm up through the day into the upper 70s and low 80s.
There will be plenty of sunshine in the days to come. If you are looking for rain for your grass, or garden it will be difficult to find any around here for the next several days.
September ended nicely for us here in the Tennessee Valley! The entire area saw near-average rainfall, even though the month ended on the drier side! The average temperature, combining the high and low temperatures, ranged from the low to mid-80s. The rainfall for the month was near average even though we ended the month on a dry note! Heading into the month of October temperatures will continue to cool off nicely. The average temperature across the area ranges from around 61 degrees to 64 degrees.
Our Live Alert 19 weather app will keep you updated on the forecast.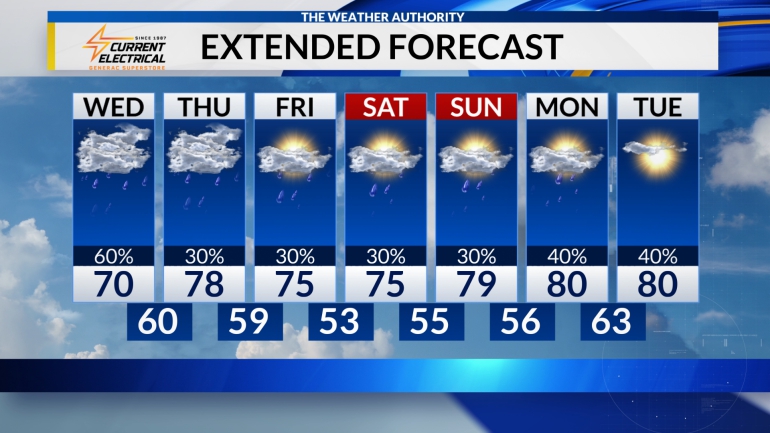 LOOKING FOR THE EXTENDED FORECAST? Check your local conditions on the Live Alert 19 app. Don't have it on your mobile device? Click here to learn how to download the Live Alert 19 app