This is an archived article and the information in the article may be outdated. Please look at the time stamp on the story to see when it was last updated.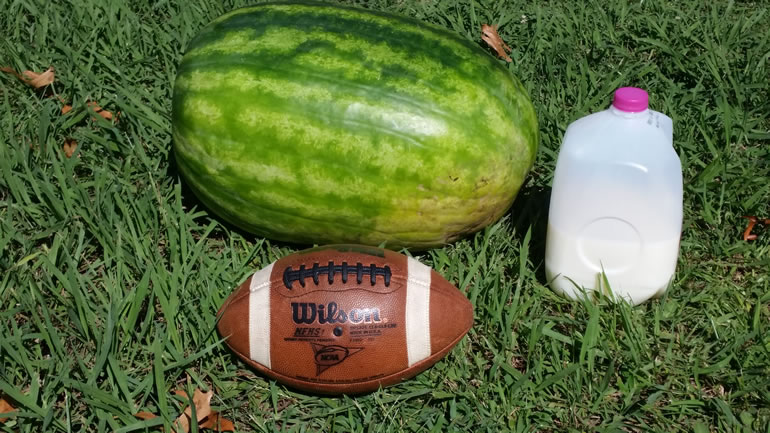 DEKALB COUNTY, Ala. – Sure, it's not the most important story of the day, but it might be the one you talk about with your friends at work tomorrow.  It made us smile in the WHNT News 19 newsroom, because we love getting fun pictures from viewers!
James Barrentine sent us a picture of a watermelon he bought recently.  He put it on a scale, and it weighed 59 pounds! We had to call James and ask about this huge piece of fruit.  We also asked for a few more pictures, because luckily, he hadn't cut it yet.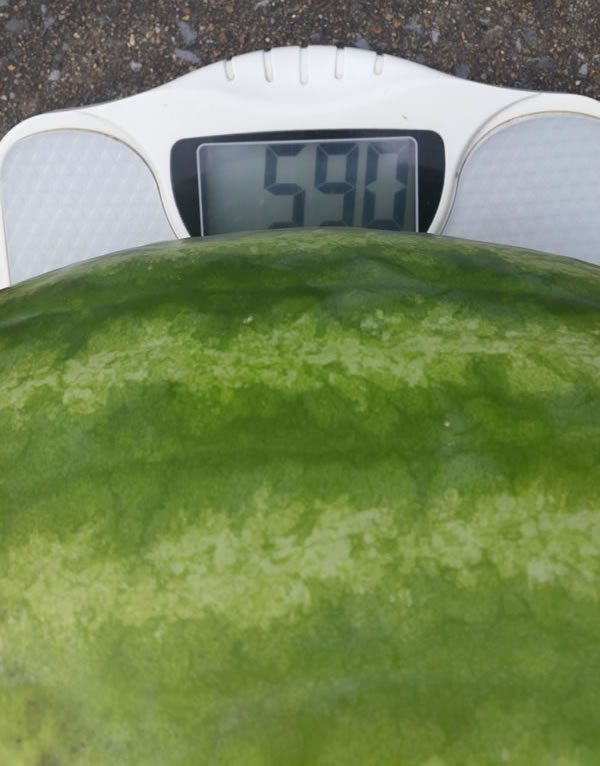 Barrentine said he bought the watermelon from a woman on Sunday, August 14. She was selling them out of the back of her truck on Highway 75 between Fyffe and Geraldine.
This variety of large watermelon actually has a name — 'Truck Buster.'  You can buy seeds and grow these in your garden! Just make sure you have plenty of space.
We asked him how much he paid — just $5.00.  What a bargain!  He's got enough to share with all his neighbors, we bet.
The woman had several 'regular size' watermelons for sale too, along with several more "Truck Busters."
Barrentine said she's in that spot often, along Highway 75.  Drop by and pick one up! (But don't strain your back.)
Did you grow a show-stopping fruit or vegetable in your garden this summer? We'd love to see it!  We may share it on WHNT News 19 or through our social media channels.  You can email it to photo@whnt.com or upload it through our news app – if you're in the WHNT app, click the three dots, go to 'Tips and Photos' and send it straight through.  Please include your name, city and description.