This is an archived article and the information in the article may be outdated. Please look at the time stamp on the story to see when it was last updated.
We the recent rain across the Tennessee Valley, we are 'basically done' with the drought. Here is the latest update: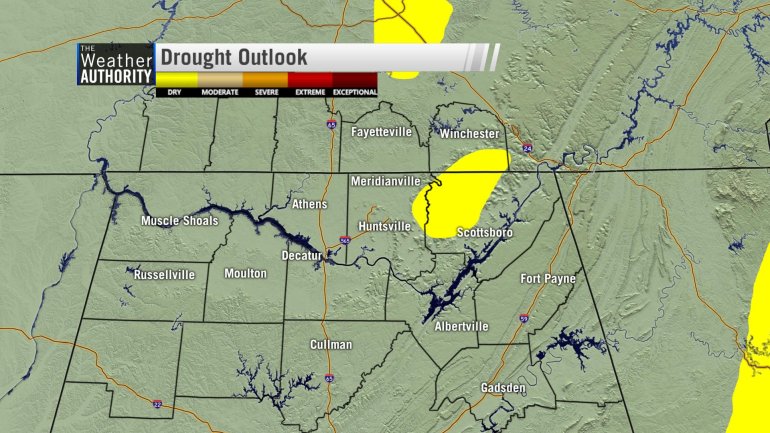 Just a small piece of Jackson, Madison, and Franklin County, Tennessee,  have 'dry conditions'. The rest of the Tennessee Valley is in the clear. Looking at last week, dry conditions extended a little further west to include Madison County. With recent rain, we don't have to worry about that.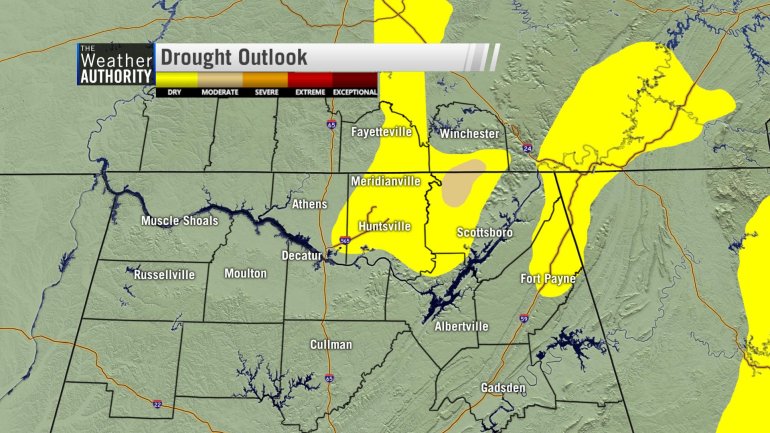 Here is  a look at the recent rain across the Tennessee Valley. Last week's total around an inch and a half coupled with another 3/4″ put a big dent in the numbers. We sit at almost three inches for November with another system headed our way on Saturday.