This is an archived article and the information in the article may be outdated. Please look at the time stamp on the story to see when it was last updated.
Here are some of the most noteworthy stories of the week on-air and online, in case you missed it!
Hiring the Mayor
This week WHNT News 19 took action to help a woman who told us she was ripped off in a contracting deal. Wanda Smith showed us around her place; describing faulty fixes, unfinished floors and poorly installed fixtures.
There's a twist to the story though. The man hired for the job is a mayor here in the Tennessee Valley!
Here's what happened when our own Al Whitaker found and confronted Jerry Adkins…
Finally Coming Down
WHNT News 19 continues to track the fate of a home linked to notorious crimes in the Huntsville area. It's across from Providence Main on Highway 72.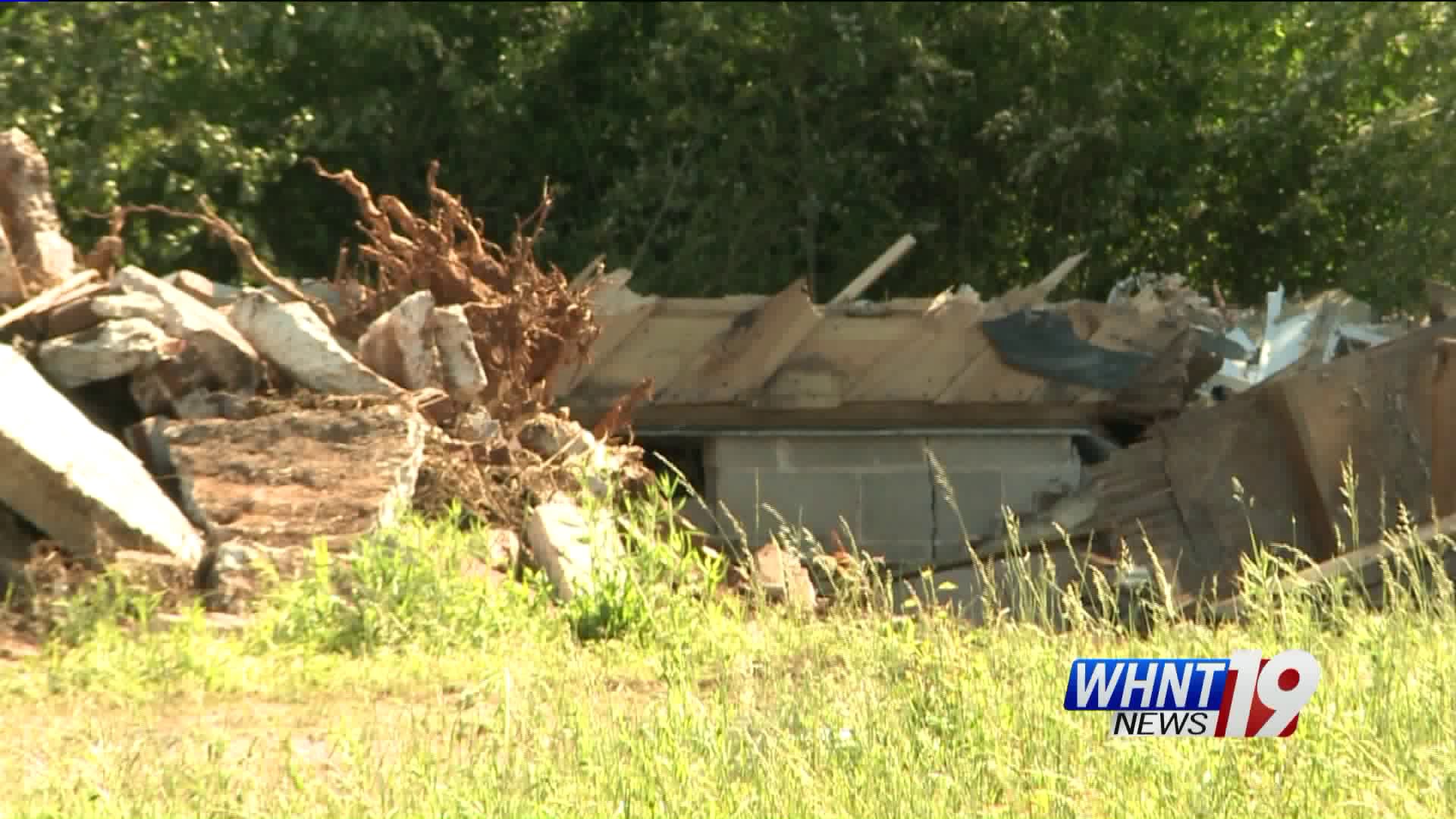 This week, we noticed demolition happening at the site, so we contacted the property owner. He tells us the lot is being prepped for development.
The so-called 'cell phone murders' took place inside the property's home September 25, 1996. A jury determined Nick Acklin and two others, Joey Wilson and Corey Johnson, held seven people at gunpoint for nearly two hours; assaulting, torturing and humiliating them. Acklin and Wilson opened fire, killing four people and emptying 19 rounds. Again, all of this was over a stolen phone.
Smart Thinking 101
The Maryland couple who went viral after posting controversial videos of them playing "pranks" on their kids have lost custody of the two youngest children, at least temporarily, according to the Baltimore Sun.
Michael and Heather Martin recently posted a public apology on the YouTube account called DaddyOFive.
"This has been the absolute worst week of our lives and we realize that we have made some terrible parenting decisions," Heather Martin said in the video. "We just want to make things right."
The videos, now deleted, show the Martins yelling and cursing at their kids, accusing them of things they know the kids didn't do — including squirting ink all over the carpet.
Click here to watch the full apology.
That's One "Cheeky" Toddler, Alright
A mother in the United Kingdom experienced some heart-stopping moments, after her toddler locked himself in her car on a grocery trip. For the 14-month-old, it was nothing but a good time.
Kirsty Green was loading groceries into her car when her son Brandon locked himself inside, Metro reported. The little guy kept right on smiling and laughing with joy, even as rescuers worked to free him. Thankfully, he was just fine.
Show us Your Catch!
What's the biggest fish you've ever caught? You'll always remember that moment; finally pulling it in the boat. Depending on how big it was, you were probably exhausted!
Larry Stephens recently caught a massive 55-inch Flathead Catfish on one of the causeways over Lake Guntersville.
Stephens was fishing on Sunday with a medium-weight spinning rod and reel with 12lb test line when he caught a whopper. He said he didn't want to kill the fish and had nowhere to immediately get it weighed, so he let it go.
The amazing haul prompted us to ask for your photos! Show us your biggest catch! You can add your photos to the gallery here.
Photo: Larry Stephens

Skyler Barecky caught these fish from the Dam at Lake Guntersville

Skyler Barecky caught these fish from the Dam at Lake Guntersville

Skyler Barecky caught these fish from the Dam at Lake Guntersville

Skyler Barecky caught these fish from the Dam at Lake Guntersville

82lb catfish caught at guntersville dam

82lb catfish caught at guntersville dam

82lb catfish caught at guntersville dam

82lb catfish caught at guntersville dam

Caught at guntersville dam

Willie Tucker caught this catfish, while crappie fishing, using 8 lb line. Weighed more than the 50 lb scales we had. Released.

Bowfishers get a "shot" at some big ones at night!

Bowfishers get a "shot" at some big ones at night!

26lb Catfish

30lb Catfish caught on 20lb test in the Tennessee River (photo courtesy Michelle)

Terry Williams of Gadsden caught a 50pound catfish on the coosa river. Its not the biggest he's caught