This is an archived article and the information in the article may be outdated. Please look at the time stamp on the story to see when it was last updated.
HUNTSVILLE, Ala. (WHNT) – iPhone users be on alert; there's another dangerous digital prank circulating on social media right now.
Here's how it works.
You might see a post that looks like something "retro" from Apple, telling you you can access a hidden feature on your phone if you manually set your phone back in time to January 1, 1970.
Don't fall for it.
If you change the date for any iPhone 5s or newer model, your phone will be "bricked." That means it won't be able to reboot. It's not just iPhones impacted either: iPad Air, iPad mini 2, and the sixth generation iPod touch, are all at risk, according to ZDNet.
Here's what you might see: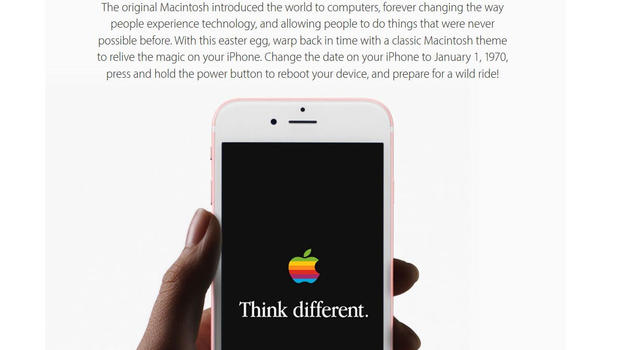 Apple posted a statement on its website Monday telling users, "Manually changing the date to May 1970 or earlier can prevent your iOS device from turning on after a restart." The company says it is working on a fix. "An upcoming software update will prevent this issue from affecting iOS devices," Apple said. "If you have this issue, contact Apple Support."
As CBS News reports, while waiting for a fix from Apple, one iPhone users came up with his own solution. "JerryRigEverything" posted a solution on YouTube which has been shared by ZDNet, BGR and other tech blogs, which involves uninstalling and then reinstalling the phone's battery.