This is an archived article and the information in the article may be outdated. Please look at the time stamp on the story to see when it was last updated.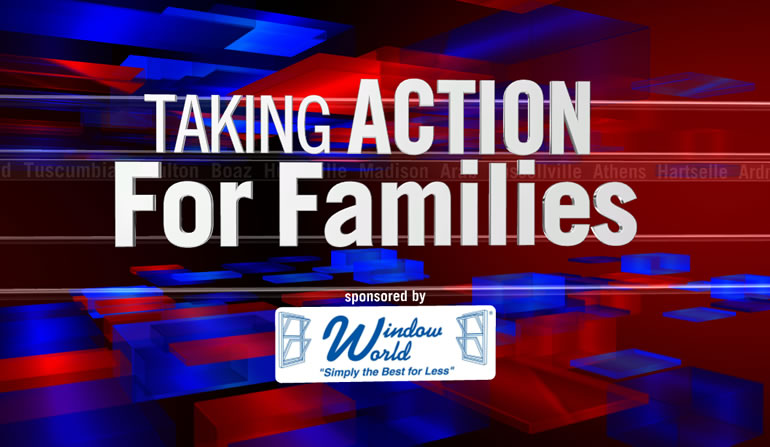 WHNT News 19 is Taking Action for Families.  During the week of July 13-17, we covered various parenting topics in our newscasts and we also hosted an Action Line with experts from the National Children's Advocacy Center to take your questions about parenting.
Read and watch our special reports on these topics by clicking the links below:
Cost of Child Care – The cost of daycare in Alabama is often as much, or more than a family's monthly rent or mortgage payment.
'Helicopter Parenting' – This has gotten a lot of attention lately.  A 'helicopter parent' is defined as one who pays extremely close attention to a child's or children's experiences and problems, particularly at educational institutions. They get the name because, like helicopters, they 'hover' overhead and often become overly involved in their child's life.
'Free Range Parenting' – There's also a movement called 'free range parenting.' How far would you let your child go on their own? A block? To the park? Across town? Believers feel it instills self-reliance. Critics say it puts children at risk.  Tell us what you think on social media by using the hashtag #freerange.
Nurturing – What does it mean to be a nurturing parent and why is it so important?  Monday, we looked at ways to help you form deep and lasting connections with children to carry you through challenging times.
Communication – We'll have tips for talking with your children about the tough subjects, including sex.  For example – 'The Talk' can't just be one conversation.  It has to be a continuing dialogue.
Positive Discipline – Guidelines for making discipline work, including taking away a child's privileges and time out.
Child Safety – We cover a range of safety topics from infancy to the teenage years.
Stress Management – Parenting isn't easy! How you handle stress can play a big role in how you interact with your children.  They also learn from how you handle adversity.  Learn about ways to manage stress in order to make your family life as calm and enjoyable as possible.
If you missed our Action Line on July 16 and didn't get to call in with your question, here is more information about the National Children's Advocacy Center. You can also call (256) 533-5437.