This is an archived article and the information in the article may be outdated. Please look at the time stamp on the story to see when it was last updated.
HUNTSVILLE, Ala. (WHNT) - Halsey Avenue resident Irma Shaneyfelt contacted WHNT News 19 with a problem she didn't know how to fix on her own.
She says for months a sinkhole at the corner of her property has caused her grief, but that the initial fix didn't do much to solve the problem.
Shaneyfelt says the continued issue is giving her a sinking feeling - so we had to check it out for ourselves.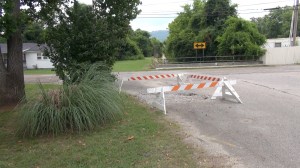 Irma showed us the sink hole on the corner of Halsey Avenue and Windham Street, covered over with gravel and cordoned off with wooden barriers.
"It's already done it 2 or 3 times but now it's just getting worse," explained Shaneyfelt.
She's afraid someone will get hurt.
"I'm scared it's going to break loose and come pall the way down."
She says the gravel isn't just covering the sinkhole.
"It just goes everywhere."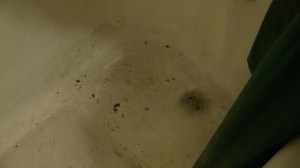 Shaneyfelt says dirt and gravel have started coming through her bathtub drain. We investigated and found out Huntsville Public Works crews were Johnny-on-the-spot when the issue first presented itself. They came to try to rectify the issue by filling in the hole.
But Shaneyfelt's water issues are now causing a greater inconvenience.
"The only thing I can say about it is, you just can't take a shower," Shaneyfelt laments. "I'm not going to get in it and take a shower because it's just bad."
Turns out there is a very good reason public works hasn't sealed up the sinkhole for good. They have been told by Huntsville Water Pollution Control to hold off until they can repair what is likely a compromised lateral service line. A leak may the culprit for slush making its way into Shaneyfelt's shower.
Shaneyfelt says she feels better just knowing what's going on.
"I sure do."
Director of Huntsville's Water Pollution Control Department Shane Cook promised to make Shaneyfelt's issue a priority - Tuesday evening he made good on his promise. Before 5 p.m. Cook sent a truck equipped with cameras to inspect Shaneyfelt's main and auxiliary lines. The department  also sent plumbing contractors over to the property to help address the issue.