This is an archived article and the information in the article may be outdated. Please look at the time stamp on the story to see when it was last updated.
ATHENS, Ala. – Seventy-three-year-old Sylvia Self trusted Montereous Collier, a contractor out of Madison County, to put in a French drain and two sidewalks. Self said her daughter found Collier online, Self called him and he came out to survey the project.
"He came out February the first and guaranteed his work," Self said.
Collier drew up a contract and charged Self $2,500 for the total project. On January 31, 2018, she paid him $1,200 for nearly half of the job. Self said Collier gave her a written and signed contract, but she never asked for a business license.
We checked. Limestone County License Commission said they don't have anything listed under Montereous Collier's name.
"If he would come and do it like a professional would do it, that would be fine," Self said. "If not, I want my money back so I can have it done by somebody else."
Collier started the project but never finished it. Collier dug a shallow ditch in her backyard and laid a pipe in it. He did not cover it with any felt paper and poured some gravel in the ditch. He did not finish any part of the two sidewalks he promised to fix in the contract either.
"He was supposed to dig this trench at least 18 inches deep, put pea gravel down, which he never brought," Self explained.
Self said he brought people to help with the project on several occasions, but Collier would not stay with them while they worked. She said she is not confident any of them knew what they were supposed to accomplish.
When Self did not believe Collier was doing, nor would do, the work she paid for, she fired him, asked for her money back and called the Limestone County Sheriff's Office and WHNT News 19.
"I'm just really upset," Self said. "I want this over and done with. It's gone on for so long and we have to wade in mud."
Nearly a month later on February 23, after weeks of waiting for a finished project, Self texted Collier to fire him. In the text messages, you can see she is willing to subtract the use of a Bobcat and gravel from the contract. Collier asks Self for more time, but he's had weeks to finish a project he said would be done quickly.
In the texts, Collier told Self he is only willing to pay $350 of the $1,200 she paid initially.
Now, the Limestone County Sheriff's Office is involved. There is a warrant out for Collier's arrest for third-degree Theft by Deception.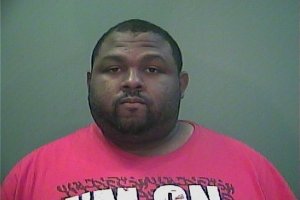 Deputies said they are familiar with this guy and say he's been accused in similar cases.
I reached out to Collier on Thursday and asked him to tell his side of the story. He declined an on camera interview, but said he would email me a statement. I set the deadline at 8:00 a.m. on Friday. He just sent his statement at 8:25 a.m. on Monday.
This is Collier's statement in full and unedited:
"Hi first and foremost we never agreed to peagravel witch makes no since for a french drain Secondly we have purchased Gravel,rented excavator and manual labor involved in this project so its not economically phisabal to return all money when money had been expunged! I originally had suppose to had met with detective and she rescheduled I didnt make second appointment do to illness with kids and my self.Im consulting with my attorney, and planning on meeting with limestone D/A's office for fair resolution all delays was because of weather and lastly because of a wreck in limestone county headin to her residence felt paper was on sight !! SOME PEOPLE CLEARLY WANT SOMETHING FOR NOTHING"
Break down of Collier's statement:
Self said he never brought pea gravel to her house. I never saw pea gravel when I was on her property. Collier said they never agreed to using that.
Self said Collier picked up a couple of men from a local nonprofit to come and work. She said he dropped them off for a full day without food and drink, then paid them merely $44.00.
In Self's texts, she initially asks for the full $1,200 then does say she will subtract the Bobcat and gravel. Collier said he is only responsible for repaying her $350.
I reached out to the sheriff's office to clarify the set meeting date with Collier. They did not say whether an exact date was set. They did tell me they told him he was welcome to come in and show receipts in order to verify his expenses on this project.
Self said the pipe needs wrapped in felt paper which she said Collier was supposed to drop off. The pipe was not wrapped when I got to Self's home. There was a small pile of felt paper outside. Self said that isn't enough to do the job. Collier said it is enough.
If you have had any dealings with Collier, you are asked to call Investigator Ramsey with the Limestone County Sheriff's Office at (256)232-0111.