This is an archived article and the information in the article may be outdated. Please look at the time stamp on the story to see when it was last updated.
HUNTSVILLE, Ala. (WHNT) — Homelessness is on the rise in North Alabama which means you have most likely seen more an increase in panhandling, but does giving money to those people claiming to be homeless help or hurt the overall homeless problem?
WHNT News 19's Matt Kroschel went undercover to find out how you react to people claiming to be homeless what he found out during this experiment will leave many of you shaking your heads.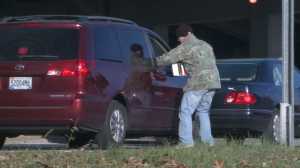 Dressed head to toe in a disguise, holding a cardboard sign and wired with hidden cameras and microphones Matt headed out to the intersection of Governor's Drive and the Parkway. 
It was not long before the outpouring of charity began. During the first hour of our undercover hidden camera investigation we found driver after driver willing to open up their wallets to give money to Matt. There were also donations of food and coupons. In one hour Matt collected 25 dollars in donations.
Later that same evening Matt was back out on the streets with his sign that read, "Homeless and Hungry, God Bless."
Again it was not long before the money was filling Matt's "homeless pockets." On average during our experiment $27 dollars an hour were given. We did the math that adds up to more than  53 thousand dollars a year, for doing nothing but standing and holding a sign.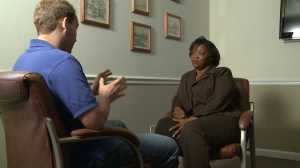 "There is no way to track your money if you give it to an individual and that is why we urge people to donate to a charity," Lineise Arnold, who is the director of the North Alabama Coalition for the Homeless, said.
The coalition serves nearly 1,000 known homeless residents in Madison County alone, according to Arnold.
"We are seeing more and more people who have never been homeless before coming to us for assistance including families," Arnold added.
Arnold says along with the people who for the vast majority really are needing the help, there is a small percentage of people who are scamming the generosity of this community.
"It is dominant here in Huntsville, but I ask people to not focus on the ids that are trying to play the system focus on the ones that are trying to receive help and become self-efficient," she said. "We rely on your donations and we just ask you are donating it to the organization and not the individual."
The money collected during this experiment was handed over to the Downtown Rescue Mission which serves hundreds of homeless people providing them with food, showers and a clean bed.
"With just a $1.92 we can provide a person with a hot meal, every dollar helps us get these people back on their feet," Downtown Rescue Mission staff member Dr. Larry Mann  told WHNT News 19.
While the work continues to end homelessness here in the Tennessee Valley your donations to charities like the Downtown Rescue Mission are greatly needed.
For more information on how you can help out click here: North Alabama Coalition for the Homeless