This is an archived article and the information in the article may be outdated. Please look at the time stamp on the story to see when it was last updated.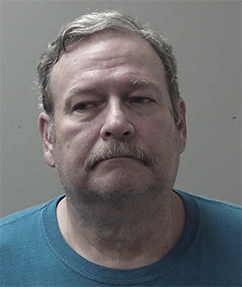 We learned Madison County Sheriff's Investigator Roland Campos was arrested for child sex charges from a source.
We didn't get a news release. No one from the sheriff's office gave us a heads up. They didn't alert the public. We followed a tip and tracked the information until we could confirm it.
Because this is a big deal.
We spend so much time as a society trying to protect our kids – they deserve our best. Law enforcement serves as the front lines of that fight, just like so many of the most important struggles in our world today. We need to trust them.
But when the arrest was made, Campos didn't show up in the jail log, where every other arrest appears.
We knew we had to dig. We needed to know more, and we had no evidence it would be revealed in good faith.
We've pressed sources and demanded documents. So far, we've been told Campos was already investigated for similar charges once before. He'd even been fired and rehired by the sheriff's department.
You deserve the truth. The whole truth. Because this is too important for half-measures. We'll reveal the full extent of what we've found.
Watch THE ROLAND CAMPOS INVESTIGATION, Tuesday on WHNT News 19 at 10.