This is an archived article and the information in the article may be outdated. Please look at the time stamp on the story to see when it was last updated.
HUNTSVILLE, Ala. - You have to be careful hiring contractors. Many people call the WHNT News 19 investigative team to track down bad contractors.
In this case, it wasn't too hard. We found the contractor in question in the Madison County Jail.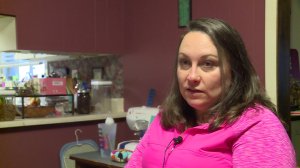 When Emily Jacobs and her husband decided to remodel the bathroom in their home, they went with a friend's recommendation: Custom Creations Tile and Stone.
"We agreed to pay half down, which seemed reasonable to us at the time," said Jacobs.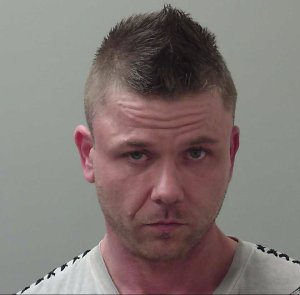 They came to a full agreement and made their payment to Anthony Jordan. "He did deliver materials - tile and stone," Jacobs said.
Jordan also did some demolition work, and they agreed to a few add-ons for the project.
"This is a little bit outside the scope of work. We're in agreement to pay you an additional $500 in materials and he wanted $1,000 labor draw. So we were like, okay," she said.
But the bathroom is still demolished.  It's been three months.
"Yeah, he dated it, October 20, 2016," Jacobs said.
Even the straight-forward parts of the job aren't touched.
"During that time, several times he told us he would come and get all of the debris off of the deck. Which is still there," Jacobs said.
Jordan had been using the garage to get in and out.
"My husband said, 'Well, we're going to unplug the garage door, and he'll have to call us.'" said Jacobs.
Yeah, that didn't stop him. They caught him on security footage opening the garage for himself, coming in to their home.
"And that was it. We asked him for the garage door opener back, and he did return it like two days later," Jacobs said.
That's when it starts to unravel.
"It turned out that he was not actually licensed for any of the work that he was doing," Jacob said.
The City of Huntsville confirms Jordan didn't renew his license at all in 2016. In fact, the reason we have a picture of him is because jail records show he currently resides there. For the moment, he's being held on domestic violence charges. But he's got a theft by deception charge for a case just like this one according to the District Attorney's office.
As for the Jacobs' job, Emily said "We want a refund, minus materials and labor that you have on the job. And we feel like it's fair to ask you for $4,000."
All told, the couple paid him $3,500 up front, then $1,000, then another $500.
"So in total, we've paid him $5,000," said Jacobs.
They're still debating if they'll pursue criminal charges themselves. Emily Jacobs says they're still looking to hire a contractor to help them fix up that bathroom.
If you're up for the task, please email david.kumbroch@whnt.com and he'll put you in touch with the couple.
What you should check before hiring a contractor
Even if a friend suggests a contractor, still check them out.
"It was a recommendation from a friend. We were like, 'Our friend is a solid person. They wouldn't give us a bad referral.' I know that he regrets that now," said Jacobs.
Also, don't front a bunch of cash. Here, the couple agreed to pay $5,000 up front.
"We have learned that most general contractors are able to float a job of this size. So a $7,000 job shouldn't have required any payment down front," Jacobs said.
Plus, you should always check on licenses before work begins.
"We learned for sure that you can contact the City of Huntsville Inspection Department, and they'll let you know what a contractor is licensed to do. So right off the bat, that's one thing we would have known -- he's only licensed for tile. And he didn't renew his license this year," Jacobs explained.
The City confirmed that for us. If you're going to hire a contractor, you should confirm their licenses for yourself.
The District Attorney's office also says they can have a hard time getting a jail sentence for contractors who steal. They need multiple complaints.
If you get ripped off, please report it to law enforcement.
The Jacobs family is still looking for a contractor to finish the job. E-mail david.kumbroch@whnt.com for more.