This is an archived article and the information in the article may be outdated. Please look at the time stamp on the story to see when it was last updated.
HUNTSVILLE, Ala (WHNT) – Jurors play a critical role in our criminal justice system, but there was a problem of getting enough people to show up to serve on a jury in Madison County recently.
Following a WHNT News 19 Taking Action Investigation that highlighted the problem, court officials say there has been a drastic change.
Since our story aired in the spring, court administrator Kim Gray says they have seen some big improvements.
"We were at 39 percent or so, but today we are at 19 (percent) and the numbers have been a lot lower the last few months since the publicity," Gray told WHNT News 19 Monday.
WHNT News 19 launched the Taking Action Investigation months ago, digging into numbers in Madison County where numbers appeared to be worse than other parts of the Tennessee Valley.  The problem forced trials to be delayed and that costs tax payers more money.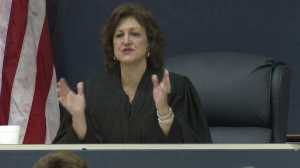 "I think people have gotten away from the idea of civic duty and I think people think 'oh there will be someone else there, why do I need to show up'," Madison County Circuit Court Judge Karen Hall said.
Trial Delays
From her perch inside the courtroom, Judge Hall has seen a lack of jurors impacting cases tried in the past and she is fed up with people not showing up to serve.
"It's not fair to the families, the witnesses, or the jurors who did show up to serve and it's not fair to the tax payers," Hall added.
Judge Hall says every time a trial has to be pushed back, court costs mount. That includes court-appointed attorneys' fees.  Tax payers foot the bill.
According to Hall, if the court determines a potential juror does not have good cause to miss jury duty, they could serve up to 10 days in jail and pay a $300 fine.
The penalty is an incentive to show up, but in recent years judges here have resisted enforcing the law.  That could change if this trend continues.
WHNT News 19 checked with other court administrators in Alabama and requested their jury duty summons numbers. Mobile County had about 20 percent of potential jurors fail to appear, while Limestone County was at 18 percent during the same time period.
Court officials say every legal U.S. citizen over the age of 19 who can speak English is eligible to be a juror.