This is an archived article and the information in the article may be outdated. Please look at the time stamp on the story to see when it was last updated.
HUNTSVILLE, Ala. --It is well-known that all sorts of companies, commands, and agencies at Redstone Arsenal and across North Alabama work every day to defend the nation.  That eventually, and maybe initially is about keeping the men and women in the U.S. Armed Forces safe.
There are plenty of examples of how it happens.  A good one is the Space and Missile Defense Command at Redstone Arsenal.  Right now SMDC has a small satellite, Kestrel Eye in space and undergoing tests.  The mission of Kestrel Eye is pretty straightforward.  In the future, it might be deployed over an area of operation to provide warfighters with up to date visual intelligence. It's better than what might be obtained by an airplane or an Unmanned Aerial Vehicle for one major reason.  "The enemy will not know when this is overhead," said Chip Hardy, the Kestrel Eye Program Manager.
Kestrel Eye has other advantages. Because of its size and the fact that it won't be expensive, enough satellites could be launched to keep an area under constant surveillance. You could call this small satellite a likely future system that will save lives.  You could also say that some things that keep America's warfighters safe come from the past.  Logistics support is a great example of that.
Logistics for the U.S. Army provides everything needed for performance to a force that is deployed around the world.  It's by its very nature complicated, and worker experience makes it work more efficiently.  That was true decades ago, and it's true now. "The ultimate goal is the same, to support the warfighter and ensure the warfighter has their equipment, their needs filled, while they're in the field," said Al Fisher a veteran at the Army Materiel Command Logistics Support Activity, LOGSA.
Al has been part of a program to pass along his knowledge to younger logisticians. Once again, the idea is efficiency and making sure the lessons learned over the years aren't lost.
Of course, there are new lessons to learn, especially when it comes to testing equipment.  That's something that happens every day at the Redstone Test Center. RTC is constantly adding new capabilities to test the equipment or components of that equipment that warfighters use. The newest test environment is snow in extreme cold. This is not a frivolous activity.  "The soldier doesn't get snow days. It (equipment) has to work in all environments, and the low temperature, the blizzard, the snow environment is one of those environments that we need to be sure the test item works," said Matt Lucas, a Test Engineer at RTC.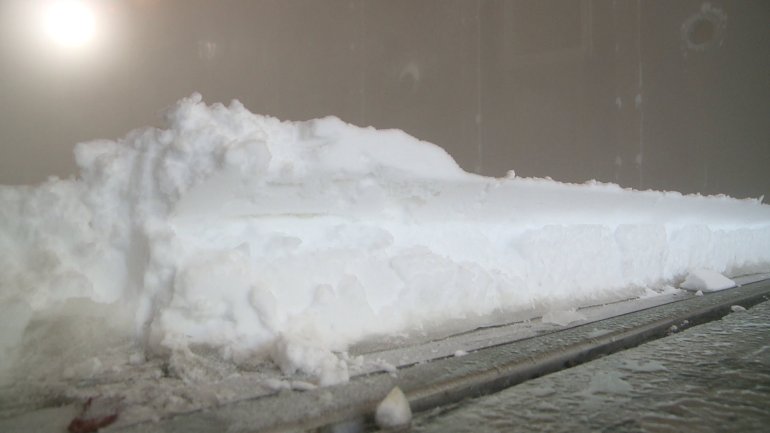 Of course soldiers, warfighters, need equipment that works. They need intelligence about the enemy, the need everything that can be provided by those who support them. The men and women working at Redstone Arsenal, and for that matter at companies across north Alabama would tell you, it's job one.