This is an archived article and the information in the article may be outdated. Please look at the time stamp on the story to see when it was last updated.
REDSTONE ARSENAL, Ala. -- When you get down to basics Army helicopters have a lot in common with Army ground vehicles. Some things are obvious, but one that might not be is the fact that both high-tech systems get the attention of "Value" engineers.
"We look at ways to improve the readiness of things the soldiers use, which means reliability, safety, cost. We're very focused on cost, reducing costs," said the Army Value Engineering Manager, Todd Hutto.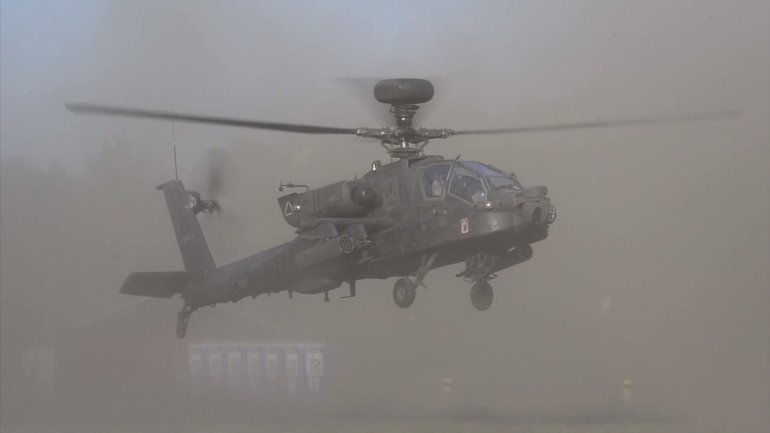 What value engineering does is more complicated and simpler than it sounds. For instance, there was a move to replace expensive cockpit doors on Apache helicopters. Conventional wisdom held that they were too expensive to repair. Value engineering said, why not?
"So we got a bunch of smart people in the room, broke it down and said, 'if we build some special tools we could disassemble that door, repair it and re-use it.' Saved 7.4 million dollars by doing that," said Todd Hutto.
The Army has been doing value engineering since World War 2.
Then, there were things, materials needed for the war effort that were in short supply. Value engineering looked for alternatives, that sometimes met the needs better than the original material.
The process continues and it saves big bucks, in 2017, it saved $533 million. But while saving money is a major goal, it isn't the only goal.
"We had a project a few years ago, actually cost us 60-million dollars, but it was worth it. It actually improved the system so much, the soldier was able to get a lot more benefit out of it, and that was a big one," said Hutto.
Army Value Engineering Manager Todd Hutto
is based at Redstone Arsenal at Army Materiel Command Headquarters. It's actually a great to be to understand exactly what the Value Engineering staff does.
"Missile systems and helicopters are expensive, and you can walk down the street here at Redstone, and see those helicopter displays, and the missile displays and say yeah, we made a difference. We made a big difference, "said Todd Hutto.
Over the last 3-years, value engineering has saved the Army $1.7 billion.