This is an archived article and the information in the article may be outdated. Please look at the time stamp on the story to see when it was last updated.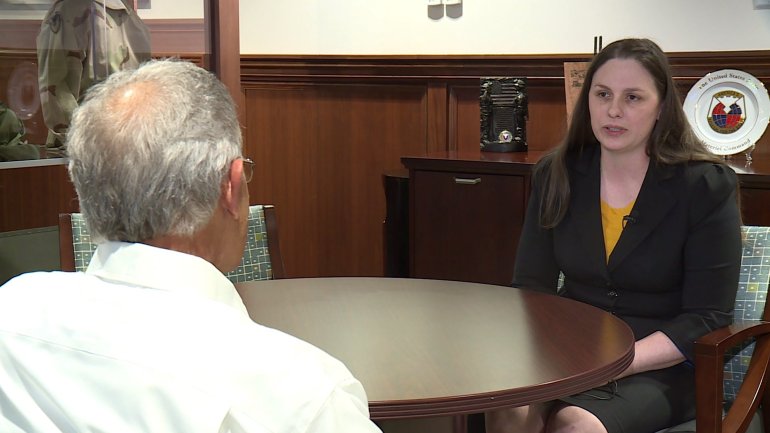 REDSTONE ARSENAL, Ala. — Soldiers in the field need to know the gear they're using is the best it can be. "So, the most rewarding thing is to see something actually come out and make the hands of the war fighter," said Mary Hubbard the Senior Engineer for Capabilities and Future Integration at Redstone Arsenal's Army Materiel Command.
Mary has a special feeling about warfighters having what they need, because she has been one. "Well, I would say that I've had a lot of different experience, From being a young PFC in the Marine Corps to being a company commander in the Army, to being a Medevac pilot, to being an engineer," said Mary.
Her career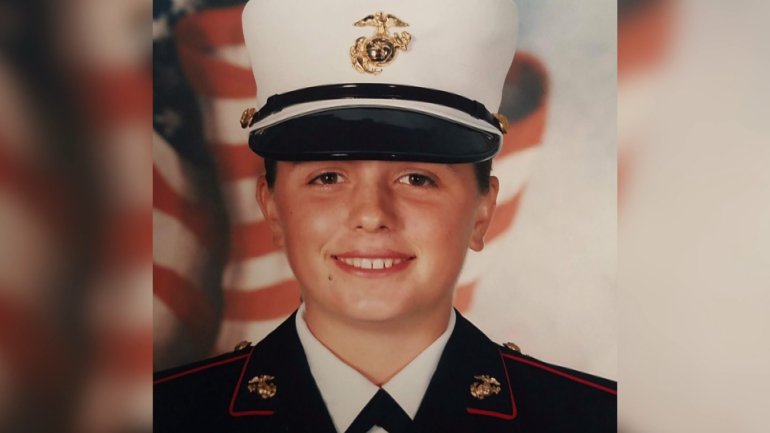 in the military began when she joined the Marines. Mary was on active duty in the Corps for as she says, 5 years, 8 months and 12 days. She left the Marines as a Sergeant. She then joined the Iowa Army National Guard.  She just missed being deployed to help out with the aftermath of Hurricane Katrina. She did help support the effort to aid disaster victims, but she did it at home in Iowa.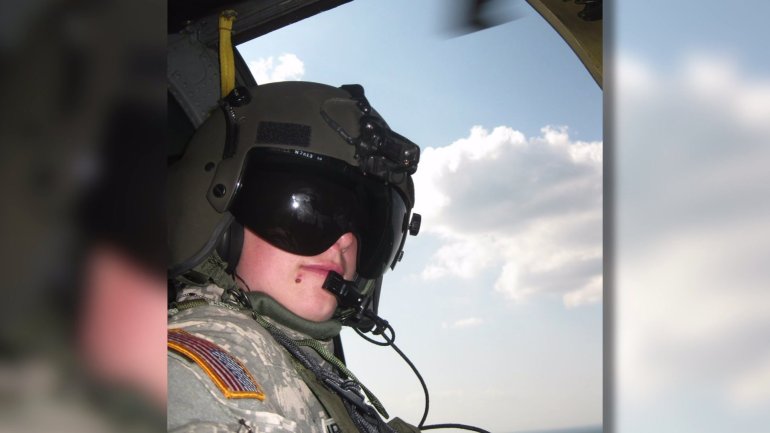 Mary did make it to Kosovo as part of the U.S. support mission in the Balkans.  She was a Medevac Pilot and had what she calls a couple of "hard" landings.  She injured her back and that was pretty much the end of her piloting duties.  While she was working with the Guard she was also working for the Army Materiel Command, and in fact is a 14-year veteran of AMC.
Her job now is complicated, but with a simple purpose. "I would say I have to interpret some of the technical information so that people can understand what it really means and how it impacts others.  For instance Mary has explored and explained technology changes to Black Hawk helicopters, which are the same type she flew in Kosovo.
For her work with AMC, Mary Hubbard has been honored, and now she has another accomplishment to add to a long list. She has been selected for a prestigious  Department of Defense senior level program.  She's one of 8 chosen out of some 160 Army civilian workers who applied. She's headed to a year at the Naval War College and will participate in some advanced studies. "I tried once before, so that's one thing for people to remember is you might not get it on the first try. So I actually applied in 2012, and looking back I really just wasn't ready," said Mary Hubbard.
Mary believes she's definitely ready now.  Her hope is to focus much of her study at the Naval War College on the ethical use of technology.  Bottom line, this Marine, Army Guard Soldier, and engineer is continuing a long history of serving this country.