This is an archived article and the information in the article may be outdated. Please look at the time stamp on the story to see when it was last updated.
HUNTSVILLE, Ala. - It's a famous photo. It shows the German Rocket Team that came to north Alabama, the team that made so much history in Huntsville and at Redstone Arsenal.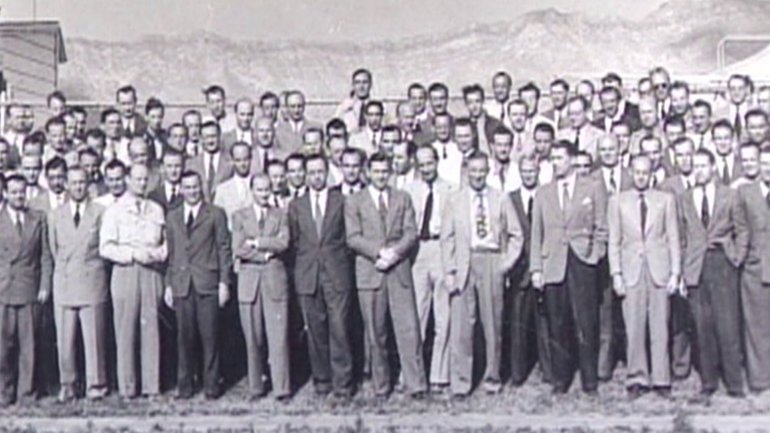 "I don't think Huntsville would be here without science. Really, when the rocket team came, that was the beginning of Huntsville being really special in the state of Alabama," said Judy Franz, one of the organizers of the upcoming March For Science.
Huntsville and north Alabama have actually become famous in the world, famous as the Rocket City. It began with work for the Army. The engineers, physicists and mathematicians led the effort to develop the Redstone missile. Those same men and women built the Saturn V moon rocket, and the Pershing missile and helped end the Cold War.  Now, whether in space, defense or genetic research, science keeps Huntsville and north Alabama going strong.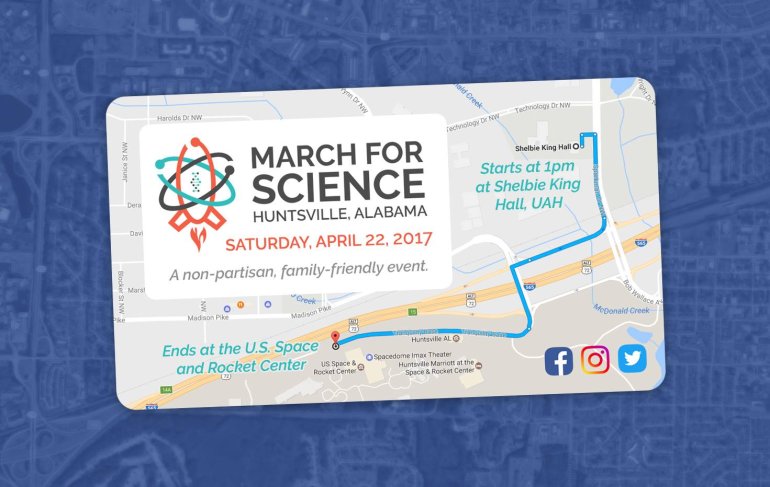 "Those of us that know and care about science, as most people in Huntsville do, need to get out there and say science is important," said Franz.
Franz, along with Kevin Counselman are two organizers for the March For Science. "We're really coming out in support of science, and support of evidence-based policy making, but it's not targeted to any administration or any party. It's just all about supporting science," said Counselman.
Science and scientific research in several fields appears to be on the chopping block in the blueprint for the proposed 2018 federal budget. "I was very disturbed about cuts to science, decisions that were made that seemed not to take science into account," said Franz.
The organizers for the March understand there are those who will say this effort is political. "In Huntsville, Alabama the march is not about politics. It's about supporting science, supporting evidence-based policy making. It's about coming out and showing support for the thing that makes our community great," said Counselman.
The March For Science is set for Earth Day, Saturday, April 22nd. The organizers want it to be a family friendly event, and they encourage people to bring their children. Marchers are asked to gather at 1:00 p.m. on the 22nd, at Shelbie King Hall on the UAH campus. The short march will proceed to the U.S. Space and Rocket Center.  The organizers are hoping for 1,000 people and they are emphasizing that the event is non-partisan. Let the organizers know you're coming through the Facebook Event.