This is an archived article and the information in the article may be outdated. Please look at the time stamp on the story to see when it was last updated.
HUNTSVILLE, Ala. (WHNT) - The Finishing Touch Diamond Hair Remover is one of many products on the market which promises to remove unwanted hair.
Some of them are expensive. Some are cheap.
The Finishing Touch is cheap. It's only $9.99. When you get it out of the over-the-top packaging, you will understand why it's cheap and why maybe the packaging is over-the-top.
It comes with a AAA battery and you have to assemble the business end of the Finishing Touch hair remover.  The directions, I thought, were vague.   I figured out how to put the Finishing Touch together. But what concerned he was the pieces did not feel sturdy. I felt like I would break the pieces at any point.
I did get it put together and the hair-removal aspects did not perform well.  To be fair, the Finishing Touch is a product primarly aimed at women. But even on the softest hair on my forearm, the Finishing Touch did not do well.   It also would not remove small hairs from my fingers.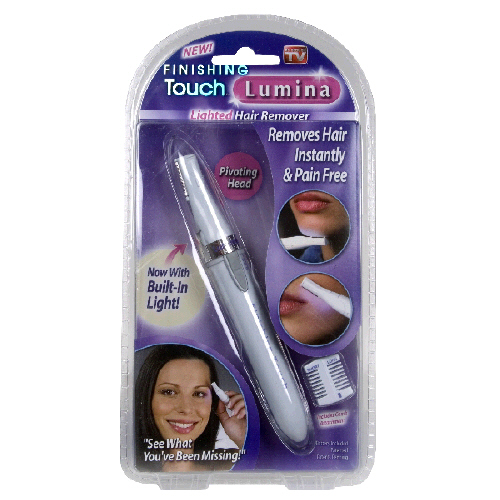 If you were looking for a hair removal product, and you stopped at the Finishing Touch, then you might want to keep looking.  I thought it was a Dud.
If you, or a friend, have tried the Finishing Touch, please call or email and I would love to include your thoughts in a future story.