This is an archived article and the information in the article may be outdated. Please look at the time stamp on the story to see when it was last updated.
HUNTSVILLE, Ala. – While there's plenty of debate over proper parenting techniques, most experts agree communication is key.  Of course, that's easier said than done. Talking with our children can be tough, especially when the subjects are a bit delicate.
WHNT News 19 continues our special series Taking Action for Families, and we offer some help on opening the lines of communication.
Rodney Pennywell has four children, ages 9 to 15.  He knows he has some tough talks ahead of him.
"Now, all of a sudden, your conversations have to be more specific, more accurate, more bringing them into what they need to know," he said.
Even if what they need to know can make for an uncomfortable conversation.
"Sexually transmitted disease, condoms, just having sex – the decisions – unplanned pregnancy," Pennywell explained.
As a fatherhood coordinator for the National Children's Advocacy Center, Curtis Davis acknowledges the struggle is real.
"It is harder but at the same time, as a parent, you've got to fight just as hard," Davis said.
This can't just be a one-time talk.  If you want your opinions to count, research shows it has to be a continued dialogue.  Which is why Davis says moms and dads should be open to any opportunity to broach the big subjects.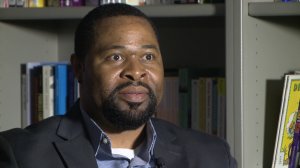 "The TV sometimes can open up the doors to the conversation though, of these topics and you just have to find when to jump," he said.
Pennywell found a valuable opportunity through one-on-one time with his oldest son.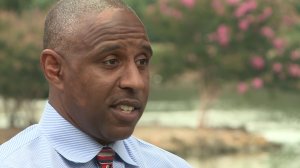 "One of the things I've done with my son, Avery, for example, and he's here from Dallas, is every morning we go walking for at least 20 or 30 minutes so we get a chance to talk about different things."
With families leading such busy lives, slowing down can be difficult.  However, it's essential for what experts call "active listening" one of the most effective forms of communication.
To actively listen to your child, there can be no multi-tasking.  No cooking dinner or playing on the iPad.  Both sides stop what they're doing.  You get down on your child's level.  You make eye contact.  When your child talks, you 'reflect' or 'repeat back' what he or she is saying to make sure you understand.  It takes more time, but leaves your child with no doubt you're really listening.
And remember, if you aren't talking with your children — if you aren't listening to them, someone else is.
"It's best to find it from their parents versus going out in the streets and finding it from their peers," said Davis.
What if your children are shutting you out?  They just won't talk?  In that case, Davis says it's time to pull your resources together.  Don't be afraid to approach their teachers, other family members, friends at church — anyone who may have insight into what's going on.
On Wednesday, July 15, we'll tackle another tough subject — discipline — as we continue our special series 'Taking Action for Families.'  The reports air on WHNT News 19 at 5:00 p.m.
We also invite you to join us for a special Action Line on Thursday, July 16 from 4 to 7 p.m.  Call in and talk with staff from the National Children's Advocacy Center about your parenting questions.  We'll post the number to call on Thursday.
If you'd like to learn more about communicating with your children, you may want to check out this resource from the American Psychological Association. The Centers for Disease Control and Prevention also lists some essential tips for good communication, including more information about active listening.
In addition, the NCAC offers parenting classes to moms and dads in Madison County. The program is six-weeks long and is held every two months throughout the year. Click here for more information.