This is an archived article and the information in the article may be outdated. Please look at the time stamp on the story to see when it was last updated.
HUNTSVILLE, Ala. – It's been called the toughest job in the world — requiring endless patience and total responsibility.  We're talking about parenthood.
While there is no one manual for how to navigate the challenges of raising children, there is help.
This week, WHNT News 19 is Taking Action for Families with a special series on parenting.  We begin with a look at how to build a firm foundation.
Most parents will agree having a child changes everything.
"If you've had good models for you, it's a little clearer what you want to do," said Michelle Marty of the National Children's Advocacy Center in Huntsville.  "When you're parenting models maybe weren't so positive, that's when I think it's such a good idea to look at – what kind of parent do I want to be? How do I want my kids to remember me?"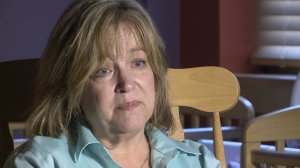 Marty is a child therapist and manager of the Healthy Families Program at the National Children's Advocacy Center.  In her work, she stresses the importance of being a nurturing parent.  She says that starts with 'attachment.'
"Attachment is that bond you have with your baby. Baby learns to trust you, you have that unconditional love for them," Marty said.
Marty says this bond is formed, in part, by responding every time the baby cries.
"They're not trying to manipulate you to do something," said Marty.  "They may need to be fed or changed or just to be soothed but that is their only way of communicating with us."
As children grow, experts say it's important to build nurturing routines, such as family dinners and regular bedtimes.  Nurturing also means showing your children empathy — and recognizing their feelings even when their behavior calls for discipline.
"You're really mad but we don't throw toys when we're mad, doing the time out, removing them from the area they're in, letting them cool off in their own room," Marty added.
Marty says responsive care is needed throughout childhood, although it may look a little different as children age.
"That we're listening to them. That we're encouraging them. That we're still keeping this safe environment and we're setting limits," Marty said.
December Guzzo is raising three sons in her blended family and believes there are times when nurturing becomes even more important.
"With my 10 year old, this year was a challenging year at school.  They had extra teachers, they changed classes and he had a lot of homework," said Guzzo.  "So, there were days he came home and he was done and I was done."
So how did she handle it?
"You just have to stop and take a deep breath and be with your child in that moment and realize where their stress is coming from too," said Guzzo.
This kind of response further builds attachment, which Marty says will determine how children respond to life.
"How they relate to others in the world. How their brain develops and functions. The kind of relationships they have with their future partner, their kids and even their health and happiness," said Marty.
The experts at NCAC say strong attachments formed during early childhood can also help carry a family through the difficult teen years.  Of course, good communication is part of any attachment.  However, even the most nurturing parent can find it tough to talk about some subjects.
Tuesday, July 14 on WHNT News 19 at 5:00 p.m. we'll have tips on how to open the lines of communication with your children and talk about anything from sex to social media.
This Thursday, July 16, we encourage you to join us for a special WHNT News 19 Action Line from 4-7 p.m.  NCAC staff will answer your parenting questions.
Click here for additional resources on parenting, nurturing your child's social emotional development and helping them build independence.