This is an archived article and the information in the article may be outdated. Please look at the time stamp on the story to see when it was last updated.
Winter Vacation Checklist

Need a vacation after the Christmas Holidays? According to the U.S. Department of Transportation, over 430 million people travel during the winter season. Before you head out the door, it's a good idea to take a few precautions to help you avoid identity theft or other surprises while on your trip.
At Home:
Contact your local post office to put a hold on your mail.
Alert a trusted neighbor to pick up any packages or shipments left at your door.
Leave a light on in your home to give the appearance that someone is there.
Be cautious when using public or hotel Wi-Fi.
Leave your debit card and checkbook at home in a secure location.
Don't leave a vacation message on your home answering machine.
Call your bank and credit card providers to inform them of your travels.
Here's more information, along with additional Winter Travel Tips.
Child Identity Theft: How to Protect Your Children
Child Identity Theft is on the rise! Recent reports show identity thieves are targeting the clean credit of children and opening accounts in children's names. A child's identity is a perfect target, a blank slate. With the right information, imposters can take out credit cards, loans, reconnect utilities, and rent an apartment or even a mortgage in a child's name. This ruins victims' credit before they're even old enough to drive.
Red Flag: If your child has a credit report open under his or her Social Security number, this is a good sign that they may be a victim of identity theft.
To find out how to determine whether your child already has a credit report, signs of identity theft, and what steps to take if your child's identity has been stolen visit bbb.org.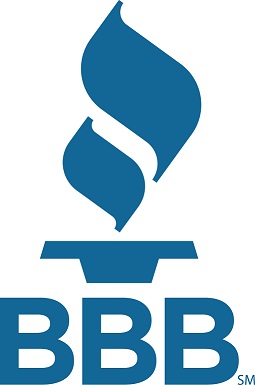 Business
Beware emails that appear to be from a company executive that asks employees to change how they pay a vendor. This could be from a scammer that has hacked your business email account. The tip-off comes when the email asks for a wire transfer to a new account instead of payment by check. Another variation on this scammer does not actually hack the business email account, but uses software to conceal their address or create one that is very close to the company address. In either case, the outcome is the same. The business pays money to a fake vendor account that may never be recovered. Here are tips on how to avoid this scam.
11 Tips for Retaining Customers: Treat them like Royalty to Maintain their Loyalty
If you struggle to keep customers on board with your brand — don't worry, you aren't alone. Via a 2015 survey conducted by Constant Contact, retaining existing customers (40%) is one of the top 3 leading concerns among U.S. small business owners.
Regardless of your business' industry, age, location or demographic, holding onto your customers is vital to your brand's lifeline. Your customer base is the bread and butter of your bottom line. So what can you do? Treating them a little like family will go a long way. If you want loyalty, treat them like royalty. Can't be too hard, right? Here are 11 tips for retaining customers.
• Give a firm handshake.
• Make your customers feel welcome.
• Stay in touch with your customers throughout the year.
• Make doing business with your company painless.
• Try to customize and personalize the customer experience.
• Make the right impression the first time.
• Value your customers' time. Treat requests and orders with urgency.
• Say "Thank You" and let customers know that you value their patronage.
• Offer referral and repeat purchase rewards to loyal customers.
• Stay relevant to customer needs and wants; stay on top of new consumer trends.
• Train your employees to provide and excellent customer experience.
Here's more guidance to help you retain customers.
-By Elizabeth Garcia, President
Better Business Bureau serving North Alabama