This is an archived article and the information in the article may be outdated. Please look at the time stamp on the story to see when it was last updated.
(CBS) - Tipover accidents remain a serious problem.  The Consumer Product Safety Commission says one child dies every two weeks when they pull down furniture or TV's.  However, there is a solution.
Sylvia Santiago lost her daughter, Janiyah, to one of these accidents.
"I just woke up to the sound of the TV crashing down. I didn't immediately realize she was under it because that's not something you expect to happen," Santiago said.
Janiyah was 2 and a half years old.  She had apparently tried to climb up on the TV stand when the 40-inch flat screen on top tipped over and killed her.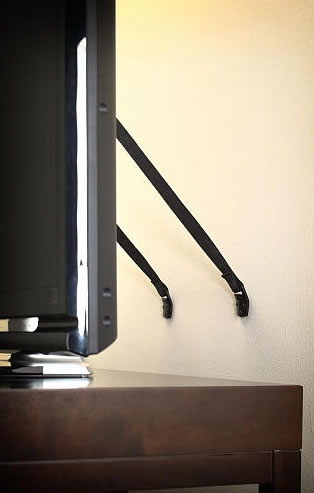 "The tragic thing is this is a very frequent occurrence," said Marietta Robinson, Commissioner of the Consumer Product Safety Commission.  "I think for the most part people just don't realize what a hidden danger this is."
TV and furniture tipovers, including dressers, send nearly 22,000 children to the emergency room every year.  Since the year 2000, 360 have been killed.
The threat hadn't crossed Sylvia's mind before the accident.
"Never, and we have outlet covers, we have gates," she said.
There is a cheap and easy way to protect children.  The Consumer Product Safety Commission recommends securing TVs and furniture with anchors.
Sylvia now has an 18-month-old boy, Jeremiah.  She's doing everything she can to protect him from hidden dangers, anchoring all of her TVs and furniture, and making sure they stay anchored.
A quick Internet search for the anchor straps shows they cost roughly $10.00 each.  Here are a few links on various retail websites:
-Target  - $11.99
-Toys R Us - $11.99
-Walgreens - $9.99