This is an archived article and the information in the article may be outdated. Please look at the time stamp on the story to see when it was last updated.
MONTGOMERY, Ala. (WHNT) - Are you familiar with ALL Kids?  It's Alabama's low-cost, comprehensive healthcare coverage program for children under 19.
It's different than Medicaid.  There have been big changes with ALL Kids in 2014, and many families are having a hard time getting answers about their children's coverage.
WHNT News 19 found this out after a woman contacted us, saying she had called the program more than a dozen times since January.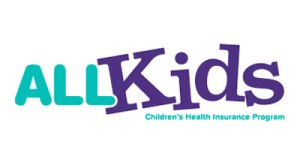 The viewer asked us not to identify her.   She hasn't received any information to renew.  She's used to receiving it by January, because her children have been on ALL Kids for the past two years.  The woman had tried to get an answer on her own, but contacted us to ask for help.
After more than a dozen calls, the woman was able to find out the office had received her paperwork in February, and it is in the system.  However, nearly three months later, nothing has been mailed to her.
She doesn't have insurance cards for when her kids need to visit a doctor.  She has no firm proof they are covered if they want to sign up to play sports at school.
Why the delay?
WHNT News 19 got on the phone to get some answers.  We spoke with Kathy Caldwell with the Alabama Department of Public Health in Montgomery.  Caldwell is the Director of Alabama's Child Health Insurance Program, or ALL Kids.
Caldwell said the woman who contacted us isn't alone.
Caldwell confirms there is a system-wide delay due to sweeping changes because of the Affordable Care Act.
Workers are trying to manage a brand new system, and there are mounds of applications they're trying to process.  Online applications are caught up, but there are still stacks and stacks of paper applications to get in the system.
Caldwell said the Affordable Care Act changed many things, including how they do eligibility.  It brought in more people applying.  Income is counted differently, households are counted differently, and applications are processed differently.
Several dozen staff members have worked six days a week to get caught up, some seven, and they're pulling in other employees to help.  They finally got approval to start paying overtime in the last few weeks.
The process will be automated again, but they're not to that point yet.
On Tuesday, May 6, WHNT News 19 spoke with the woman who contacted us.  We confirmed ALL Kids reached out to her.  Both sides are still working to solve the matter.
WHNT News 19 asked Kathy Caldwell, Director of ALL Kids, if Governor Robert Bentley's decision to not expand Medicaid had any impact on this.
Caldwell said no.  Funding for ALL Kids is separate from Medicaid in Alabama.  ALL Kids is for uninsured children whose family income is above the Medicaid limit.
ALL Kids asks for people to be patient -- they are working diligently to get the applications processed.  Once they are in the system, the effective date will go back to when the state received the application.
So, if you need to visit the doctor, you should be reimbursed at a later date.