This is an archived article and the information in the article may be outdated. Please look at the time stamp on the story to see when it was last updated.
Reggie Ragland may be presented the Butkus Award next month, emblematic of the best linebacker in the country.
It's time now to give him his due closer to home.
Ragland, the senior linebacker for Alabama, has put himself on the short list as the best college football player ever from the Huntsville area. If gauged by awards and wins alone, one could make the case he's the best ever.
And, with his versatile high school background, he's put himself on another short list as the best all-around athlete from the Huntsville area. Now, nobody's ready to unseat Condredge Holloway from the No. 1 spot there. But consider Ragland was a sensational young baseball player, started varsity basketball as an eighth grader and was All-State and All-America in football, and he's in the mix.
The case for Ragland:
The awards: He's a finalist not only for the Butkus Award, along with Georgia's Leonard Floyd, LSU's Deion Jones, Ohio State's Raekwon McMillan and Notre Dame's Jaylon Smith, but for three others – the Chuck Bednarik (Defensive Player of the Year, by Maxwell Football Club), Nagurski (Defensive Player of the Year, by Football Writers Association of America) and the Senior Class Award (for excellence on and off the field.)
The stats: He leads Alabama with 85 tackles, including 6 ½ for loss and 2 ½ sacks. He's led the team in tackles in seven of 11 games. Alabama's defense is second in the nation against the run and third in total defense and scoring defense. He was SEC and national defensive player of the week after eight tackles, a sack, a pass breakup and forced fumble in the win over Arkansas.
The wins: Perhaps the most impressive stat, Alabama is 22-3 with Ragland in the starting lineup, 46-6 for his career.
The bonus: He'll graduate this month, having decided not to enter the NFL Draft last spring, and has been involved in community service and charitable work in Tuscaloosa.
That list of "best-ever" from Huntsville is pretty strong and it's impossible to have an accurate barometer through statistics.
And even statistics don't always help. Jordan Matthews had 262 catches for Vanderbilt in a pass-happy era and Joey Kent 183 for Tennessee, where Peyton Manning spread the ball around. Who was better? Your call.
Who else? Wes Neighbors, All-America and two-time All-SEC defensive lineman at Alabama, and defensive MVP of the Sun Bowl. Donnie Humphrey, an All-America defensive lineman at Auburn. Chris Anderson, the gifted Alabama running back. Kenneth Darby, twice a 1,000-yards-plus rusher at Alabama. Keith Butler, an All-America at Memphis State and second-round draft pick.
There's Holloway, the three-year starter at quarterback for Tennessee. James Willis, a three-year starter and All-SEC linebacker for Auburn. Amobi Okoye, All-Big East at Louisville as a 19-year-old senior. Chris Martin, a three-year starter at linebacker for Auburn. Hoss Johnson, who started 28 games as an Alabama offensive lineman. Reggie Ware, with his 23 TDs for Auburn. Andy Fuller, an All-SEC tight end at Auburn. Benny Nelson, a standout on the legendary '61 Alabama team.
I know I've overlooked another dozen who should be mentioned.
But what can't be overlooked: Reggie Ragland has earned a spot high atop the list.
*    *    *
Some miscellaneous thoughts at the end of this most intriguing, tumultuous college football season.
The coaching landscape is about to have some seismic activity, and the Southeastern Conference could again be the epicenter.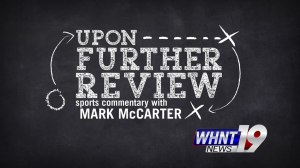 South Carolina's Steve Spurrier resigned at mid-season. A loss to Georgia Tech this Saturday could trigger the ejector-mechanism under Mark Richt's hot seat. And – absolutely flabbergasting – LSU may oust Les Miles, despite his great track record and the astounding cost. (Ah, how those LSU boosters might find better uses for their $15 million in a poverty ridden state…)
Somebody may come after Dan Mullen, the Mississippi State head coach. It's a given that Kirby Smart and Lane Kiffin, Alabama's two coordinators, will be hired elsewhere. Will Muschamp, Auburn's defensive coordinator, says he hasn't been contacted by other schools, but that's a smokescreen. You can bet his uber-agent, Jimmy Sexton, has been.
Miles, in particular, is a victim of the "Nick Saban Factor." LSU fans have grown frustrated with their losses to Alabama.
Reminds me of a generation ago and the "Bear Bryant Factor," when coaches lost their jobs because they couldn't beat Alabama. And the twist on that: One of those coaches was Bill Battle, then at Tennessee. He's now Saban's boss, as Alabama's director of athletics.
More than Nick Saban, it's our fault — the fans and media. We demand winning, and we demand it now. There is no patience, especially with the big money these guys are being paid. We've created a monster, and that monster devours coaches.
I heard a TV interview the other day with a college basketball coach who was a meager 38-47 his first three seasons. These days, the coach said, he'd have been fired after those three years. But patience from his university proved to have some bit of payoff for the coach, a guy named Mike Krzyzewski.
*    *    *
Iron Bowls with this sort of tepid feel have been few and far between, thankfully. But such an apparent mismatch has also happily been rare.
Barring total disinterest on the part of Alabama's players, I can't see this being anything but lopsided. Auburn's strength of running the football becomes negated by Alabama's front line, one of the best ever. Auburn's defense can put some pressure on Alabama, maybe cause a mistake or two, but not enough. Auburn's best weapon is its kicker, so I'll give the Tigers some field goals.
I've got it 37-9, Alabama.
Make your picks for this weekend's featured college and NFL games.