This is an archived article and the information in the article may be outdated. Please look at the time stamp on the story to see when it was last updated.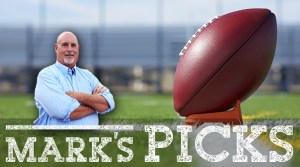 Here's the final weekend of Mark McCarter's football predictions for 2015 – much to his relief, since he's 5-15 on NFL picks over the past four weeks, symbolic of his fantasy football team's demise.
For the season: 106-49
NFL: 29-21
College: 77-28
Best week: 12-3 (twice)
Worst pick: Texas A&M over Alabama
Best pick: Memphis over Ole Miss
Make your picks below to compete with Mark, all in good fun!