This is an archived article and the information in the article may be outdated. Please look at the time stamp on the story to see when it was last updated.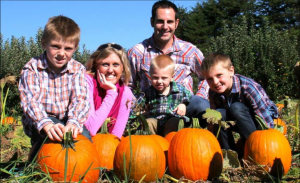 BIRMINGHAM – This isn't supposed to happen. You qualify last at Barber Motorsports Park, stick a fork in you. You're done.
Unless you happen to be Juan Pablo Montoya and you have a fast car, ridiculous talent, a smart team and enormous chip on your shoulder, a formula of four equal parts he mixed on Sunday afternoon in the Honda IndyCar Grand Prix of Alabama.
Montoya started 21st, the caboose of the field. He finished fifth.
That doesn't happen. That's starting a game three touchdowns behind. That's going to bat with two strikes already on the scoreboard.
"At the start of the race, if you would have told me I would have finished fifth, I wouldn't have believed it," Montoya said.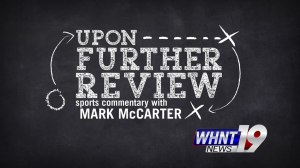 "Amazing," said race-winner Simon Pagenaud. "How did he do that?"
"How did we do it?" said Brian Campe, the lead engineer for Montoya's Penske Racing team. "Really solid strategy. We wanted to be real patient. We could pass cars. We could push."
The author of much of that strategy was Campe, in his role that's equivalent to a crew chief on the NASCAR circuit. He is a native of Madison, a graduate of Bob Jones High whose racing career made a drastic hairpin turn a couple of years ago. He was a stock car guy by trade, working his way up the ladder in Charlotte race shops. He briefly crew chiefed Dale Earnhardt Jr.'s Xfinity car, then moved to Team Penske and worked with Brad Keselowski and Sam Hornish Jr.
Campe now lives in Mooresville, N.C., with his wife, the former Shannon Plate, also of Madison, and their sons Cooper, Riley and Gunner.
Team Penske is in its 50th season. Pagenaud's victory was the 180th in the team's IndyCar history. You don't win 180 races without being a little daring, a little innovative. Penske recognized that Campe's skill set wasn't limited to stock cars and Tim Cindric, the organization's president, asked Campe to flip to the open-wheel side of things.
Montoya, a charismatic 40-year-old Colombian, had made his own modestly successful venture into NASCAR for seven seasons before returning to IndyCar. He immediately finished fourth in the standings in 2014, then was runner-up for the title in 2015, winning the Indianapolis 500.
And Campe became the first Bob Jones High graduate to kiss the bricks at Indy.
He's loving every minute of this role. Or most of them.
"It's a blast," he said. "Days like this are fun when you pass cars and finish better than where you started. And working for Roger (Penske, the racing icon), it doesn't get any better than that."
Graham Rahal, Sunday's runner-up, had one theory for Montoya's success.
"He's driving a Penske," Rahal said. "That makes life a little easier."
Indeed, Team Penske placed three drivers in the top five, with Pagenaud winning, Will Power coming in fourth and Montoya fifth on this gorgeous afternoon at the 2.38-mile road course. It was another success for promoters, drawing 83,765 for the weekend, second-highest in event history.
There's another reason for the remarkable last-to-fifth run.
Quite simply, "My driver," as Campe said.
"He had a bit of a chip on his shoulder, as I did. We were so good in practice and had a poor qualifying. We had a something to prove," Campe continued.
"His mindset was, you can't go any further back. So just look forward and see what happens."