This is an archived article and the information in the article may be outdated. Please look at the time stamp on the story to see when it was last updated.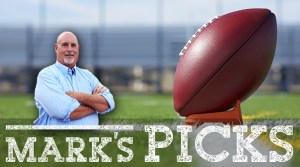 Welcome to bowl season 2015, which seems to mostly be presented by food providers and car-service companies to appeal to the highest of testosterone levels.
There is not, for instance, the Vegan Hybrid Scrapbooking Salad Bowl, scheduled for a brunch-time kickoff in Palm Beach.
There are, however, Popeye's, Outback, Zaxby's, Chick-Fil-A and Buffalo Wild Wings bowls. And Hyundai, Goodyear, AutoZone and Valero-sponsored bowls.
My favorite, though: The Motel 6 Cactus Bowl in downtown Phoenix. I checked on the media accommodations for that. The headquarters is the Camelback Inn. The Sun Deck Casita room goes for $369 on the bowl's eve. Don't leave that light on for me.
Here's a look at the 38 "normal" bowls, plus the two that make up the College Football Playoffs semifinals and the 41st and most important, the national title game. Spoiler alert: Derrick Henry rules.
**Scroll to the bottom to make your picks with me!**
Gildan New Mexico Bowl (Albuquerque) Dec. 19: Arizona vs. New Mexico. Arizona has superstar linebacker Scooby Wright. New Mexico has home field advantage – and probably little joy in not getting a decent trip. Take Wright – and Arizona.
Royal Purple Las Vegas Bowl, Dec. 19: BYU vs. Utah. Brigham Young and Utah fan bases in Las Vegas? Party Central. What happens in Vegas … is nothing. The Utes win and cover the 2 ½.
Raycom Media Camellia Bowl (Montgomery), Dec. 19: Ohio vs. Appalachian State. Appalachian State once knocked off Michigan. So why not get another victim from up north. Take the Mountaineers.
Cure Bowl (Orlando), Dec. 19: San Jose State vs. Georgia State. Take underdog Georgia State, with momentum of four-game win streak, but grab the 3 ½ just in case.
R+L Carriers New Orleans Bowl, Dec. 19: Arkansas State vs. Louisiana Tech. Heads says Arkansas State, tails says Louisiana Tech. It landed tails.
Miami Beach Bowl, Dec. 21: South Florida vs. Western Kentucky. This is the biggest thing for Bowling Green, Ky., since the sinkhole swallowed up half the Corvette Museum. (Honest. That happened.) Take Western Kentucky and give the 3.
Famous Idaho Potato Bowl (Boise), Dec. 22: Akron vs. Utah State. Terry Bowden is Akron's coach. Just thought I'd remind you. Imagining him on that blue turf, I ache for my TV set. Utah State wins.
Marmot Boca Raton Bowl, Dec. 22: Temple vs. Toledo. Marmot manufacturers mountain-climbing and snow-skiing gear and is based in south Florida. Makes as much sense as Toledo, in mild upset.
San Diego County Credit Union Poinsettia Bowl, Dec. 23: My best boss ever went to Northern Illinois but my friend Bob Behler is Boise's play-by-play man. I'll stick with Boise, despite paralyzing difficulty of playing on a green field.
GoDaddy Bowl (Mobile), Dec. 23: Bowling Green vs. Georgia Southern. I had another boss who went to Bowling Green. I'm picking Georgia Southern.
Popeyes Bahamas Bowl (Nassau), Dec. 24: Middle Tennessee vs. Western Michigan. My new son-in-law went to Western Michigan. A better father-in-law would have sent him to the game for Christmas. Go Western!
Hawaii Bowl (Honolulu), Dec. 24: Cincinnati vs. San Diego State. Tommy Tuberville, my favorite SEC coach since I've been here, is at Cincinnati. Reason enough to pick Bearcats.
St. Petersburg Bowl, Dec. 26: Marshall vs. UConn. A group of us were sent to "the best restaurant in Huntington, W.Va." before Marshall game. It was attached to a bowling alley. UConn in an upset.
Hyundai Sun Bowl (El Paso), Dec. 26: Miami vs. Washington State. Miami is in too much upheaval after coaching moves. Washington State will take advantage.
Zaxby's Heart of Dallas Bowl, Dec. 26: Washington vs. Southern Miss. My wife is a Southern Miss graduate, as are several friends. Comprise: I'd bet Southern with the 8 ½ but pick Washington to win.
New Era Pinstripe Bowl (The Bronx), Dec. 26: Duke vs. Indiana. Shouldn't this be a basketball game? Taking Duke in the mild upset.
Camping World Independence Bowl (Shreveport), Dec. 26: Virginia Tech vs. Tulsa. This is a victory for sentiment. Virginia Tech coach Frank Beamer is retiring after storied career.
Foster Farms Bowl (Santa Clara), Dec. 26: Nebraska vs. UCLA. Nebraska is one of the three teams invited to a bowl with a 5-7 record, based on its Academic Progress Rate. Smart pick: UCLA.
Military Bowl Presented by Northrop Grumman (Annapolis), Dec. 28: Pittsburgh vs. Navy. Tune in for one last glimpse at Navy quarterback Keenan Reynolds, who'll lead Navy to a win.
Quick Lane Bowl (Detroit), Dec. 28: Central Michigan vs. Minnesota. Minnesota is another of the 5-7 teams invited to a bowl. It has big-conference cachet, and Central Michigan was 0-3 vs. the Power 5 this year. Minnesota, despite suspect secondary, makes it 6-7.
Lockheed Martin Armed Forces Bowl (Fort Worth), Dec. 29: This one will have a ton of points scored. Air Force limps in with back-to-back losses, and Cal will make it three in a row.
Russell Athletic Bowl (Orlando), Dec. 29: North Carolina vs. Baylor. Don't be surprised if this is the most entertaining game of the postseason. I like Carolina QB Marquise Williams to rebound from poor game against Clemson as Tar Heels upset Baylor.
NOVA Home Loans Arizona Bowl (Tucson), Dec. 29: Colorado State vs. Nevada. Saddest of all bowl games: Two teams from same conference and – maybe happy for us – not even on national TV. If – when – Nevada falls, does it make a sound?
AdvoCare V100 Texas Bowl (Houston), Dec. 29: Texas Tech vs. LSU. Les Miles got reprieve. It's important for his team to show he deserves it, and it will. LSU wins, covers the 7.
Birmingham Bowl, Dec. 30: Memphis vs. Auburn. I spent one year at Memphis but helped pay for four years at Auburn. I'll put my mouth where my money went. Auburn by 10.
Belk Bowl (Charlotte), Dec. 30: North Carolina State vs. Mississippi State. Miss State wants to send Dak Prescott out in style, so it'll be Bulldogs in a shootout.
Franklin American Mortgage Music City Bowl (Nashville), Dec. 30: Louisville vs. Texas A&M. There has to be at least one SEC underachiever in the bowls by this point, and A&M is a good candidate. Louisville in a slight upset.
National University Holiday Bowl (San Diego), Dec. 30: Wisconsin vs. USC. The USC rollercoaster ride that was the 2015 season ends with deflating loss to Wisconsin.
Chick-fil-A Peach Bowl (Atlanta), Dec. 31: Houston vs. Florida State. Common sense alone says Florida State should beat Houston, right?
Capital One Orange Bowl (Miami), Dec. 31: Clemson vs. Oklahoma. Undefeated, top-seeded – and the first out of the playoffs. Oklahoma justifies its role as a Vegas favorite.
Goodyear Cotton Bowl Classic (Dallas), Dec. 31: Alabama vs. Michigan State. For the third time this year, Alabama meets a quarterback that doesn't need to be led across the street by Boy Scouts. Connor Cook will throw a few scares into the Tide and it won't be a pretty game, but Alabama barely covers the 10.
Outback Bowl (Tampa), Jan. 1: Northwestern vs. Tennessee. On the verge of return to prominence, Tennessee mows down Northwestern.
Buffalo Wild Wings Citrus Bowl (Orlando), Jan. 1: Michigan vs. Florida. How does the intense Jim Harbaugh reconcile how a bowl trip is supposed to be fun? Florida just isn't good enough to stick with Wolverines.
Fiesta Bowl (Tempe), Jan. 1: Notre Dame vs. Ohio State. A Gallup poll says that 73 percent of all Southerners are rooting for a blimp crash at midfield two minutes after kickoff. OK. I made that up. Too much time for Ohio State players to trip up. I've got Notre Dame in the upset.
Rose Bowl (Pasadena), Jan. 1: Stanford vs. Iowa. A physical defense will challenge Stanford's Christian McCaffrey. Veteran QB Kevin Hogan is the X factor who wins this for Stanford.
Sugar Bowl (New Orleans), Jan. 1: Oklahoma State vs. Ole Miss. Robert Nkemdiche's stupidity – a fall from hotel window and a marijuana possession charge – is barometer for where Ole Miss is headed. OK State wins.
TaxSlayer Bowl (Jacksonville), Jan. 2: Georgia vs. Penn State. Tough to justify Penn State, on a three-game losing streak, or Georgia with coaching upheaval. But take the Dogs on this quasi-home field.
AutoZone Liberty Bowl (Memphis), Jan. 2: Kansas State vs. Arkansas. Kansas State has won three in a row after a six-game losing streak, but momentum will have worn off by New Year's. Take Arkansas.
Valero Alamo Bowl (San Antonio), Jan. 2: TCU vs. Oregon. If Carolina-Baylor isn't the most entertaining game, this will be. TCU quarterback Trevone Boykin would have won the Heisman if he'd stayed healthy. He's more fun than Silly String. Horned Frogs over Ducks by 3, and take the over.
Motel 6 Cactus Bowl (Phoenix), Jan. 2: West Virginia vs. Arizona State. Game 12 in a three-day span of bowls – and NFL's on deck the next day. Arizona State's home field advantage wins out, but who's watching by now?
College Football Playoff National Championship (Glendale, Ariz.), Jan. 11: Clemson-Oklahoma winner vs. Alabama-Michigan State winner. Oklahoma isn't intimidated by Alabama, and Baker Mayfield will be best QB the Tide sees all year. But Derrick Henry carries 35 times – and carries Alabama to a title.
**Make your bowl game picks below!**