This is an archived article and the information in the article may be outdated. Please look at the time stamp on the story to see when it was last updated.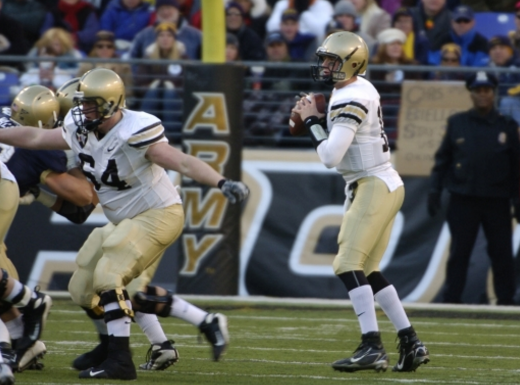 Nine years ago, he was the first freshman quarterback to start for Army in the Army-Navy Game.  And having grown up in Alabama and "watching every Alabama-Auburn game since I was 8 or 9," he knows something about historic rivalries.
So Carson Williams' perspective should carry more than a little weight.
Army-Navy "is more than just a football game," he says. "You have the future leaders of the United States military competing against each other, both knowing that right now we're playing each other in football but in the future this is going to be something where we'll be on the same team, competing against a greater enemy.
"You may be the biggest competitors," he continues, "but afterward there is a mutual respect, that both of you have made a decision that is larger than yourself. That creates a majesty to that experience."
The 116th edition of the Army-Navy Game will be held Saturday (CBS/WHNT, 2 p.m.) in Philadelphia. The former quarterback, now Capt. Carson Williams, will be watching from Louisiana's Fort Polk, where he serves as Battalion Operation Officer for the 525th Field Artillery Unit at Louisiana's Fort Polk.
I covered the 2006 Army-Navy Game in Philadelphia, having recognized the enormous military influence in the state and the interest in the rivalry. There was great coincidence: Not only was Williams starting at QB for Army, but Navy's backup QB was Jarod Bryant of Hoover, a former Mr. Football in Alabama.
I quickly learned that Carson Williams is the type of man you want leading your team. He's the type of man you want serving our country. His coach, Bobby Ross, told me "he's got a fine future ahead of him," and that has played out.
Upon his graduation in 2010, Williams served an internship as offensive coordinator for the U.S. Military Academy Prep School, then went to an officer training course at Fort Sill before being stationed in Korea. He transferred back to the States when his father Frank, who had been stationed in Iraq during Carson's plebe year, had an accident at his Massachusetts home. (Carson's mom, Connie Briehn, is a professor at Wallace State-Hanceville.)
Carson taught military science at Worchester Polytechnic Institute and earned his masters, then was promoted to captain and assigned to Fort Polk. He has completed his five-year postgrad commitment and plans to eventually pursue an MBA, hopefully at Harvard.
Covering Army-Navy was one of the most memorable, enjoyable projects I ever tackled. I flew to New York and spent two days at West Point, then drove to Annapolis for two days at the Naval Academy before heading to Philadelphia for the game.
I did the typical pregame football stuff – press conferences, watching practices, interviewing coaches and players – but I also spent time with Huntsville kids who were at the respective academies, getting campus tours and some insight into their lives. For instance, the plebe who was a Grissom High graduate and eschewed his contact lenses in favor of glasses, just to save two valuable early-morning minutes.
Paul Johnson, now at Georgia Tech, was Navy's coach and told me one day after practice, "In other rivalry games, the two schools just don't like each other. But that's not the case here. We do like each other. This game is like two brothers in the backyard, fighting like crazy."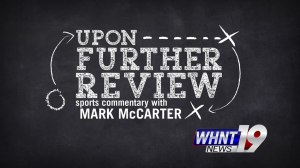 The environment that Saturday in Philadelphia was like nothing I'd ever experienced. I wrote then that trying to fully explain it was like trying to describe a sunset. Sure, there was a patriotic fervor. As much as that, though, there was the respectful school spirit, from the 4,000 Army cadets who stood the entire game at one end of the field, the 4,000 Navy Midshipmen who stood the entire game at the other. At game's end, a lump grew in my throat as I stood on the field as the groups sang their alma maters.
Williams had a few freshman moments in the game and Navy was clearly the better team. It won 26-17, its fifth consecutive victory in the series; the Midshipmen, 9-2 on the season, are heavily favored to stretch their win streak over the Cadets to 14 on Saturday.
All that will matter greatly for three hours on Saturday. And maybe for a little longer for some grizzled alums. But for the players, especially once their careers finish, it's not numbers and streaks. It's a bond.
"It's that camaraderie," Williams says. "We just competed. And now we're on the same team."