This is an archived article and the information in the article may be outdated. Please look at the time stamp on the story to see when it was last updated.
The formality of the SEC Championship Game is over, an outclassed Florida representing the SEC Least slowly crumbling against a relentless Alabama.  It'll be little more than a footnote, barely indicative of what happened, but it was 29-15 on the scoreboard.
Now we can get around to unwrapping all those answers we've been waiting for:
Who will Alabama play, and where, in the first round of the College Football Playoffs?
Does the playoff committee dramatically reshuffle the rankings?
Does Alabama catch Oklahoma, the team that most Tide fans seem to most dread?
When does it become official that Kirby Smart becomes Georgia's new head coach?
What other assistants does he take with him? Does Lane Kiffin tag along to run the Bulldog offense?
Is Gene Chizik, the former Auburn head coach, really a legit candidate for the Alabama defensive coordinator job?
Who does Derrick Henry thank in his Heisman Trophy acceptance speech?
Much of that, we'll soon learn.
Farther down the road, we'll learn just how good Alabama truly is. Florida never had a prayer, but that's expected from that side of the league. This was the 13th win for an SEC West team in 15 games against the other division. Pitiful as the East is, it gives plenty of credence to the anti-SEC fans who claim the league is no longer the premier conference in the country.
Even the most staunch SEC supporter must recognize the league is down, and that Alabama has only infrequently seen a decent quarterback this season. Get ready now, especially if the Tide draws Oklahoma.
We did learn how resilient Alabama is. It lost early in the year to Ole Miss, but responded to run the table – and even to surprise its coach.
"I don't think anybody really thought after the Ole Miss game this team would wind up here," Saban said. "To be honest with you, I had some questions in my mind as to whether we'd wind up here.
"To see all the things that this team did and to stay together as a team and for everybody to be committed to doing what they needed to do to improve and whatever their role was on the team, there was a real togetherness with this group. We haven't had issues. We haven't had lots of problems. I don't have to call guys in at all. Everybody sort of bought in. Really a fun team to coach."
The day was more evidence of how Saban wins December games in February.  And, astounding as it may be, how he seems to upgrade. He's like a sailor who gets a newer, bigger, fancier yacht every other year.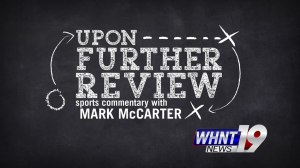 How great was Mark Ingram … until Trent Richardson came along. And then T.J. Yeldon. And now Henry.
How great was Julio Jones … and then came Amari Cooper. And now Calvin Ridley.
How great was Rolando McClain … and then came Dont'a Hightower. And now Reggie Ragland.
And so on.
The first half was hardly a masterpiece. Alabama gets a safety on a punt block. It blocks a field goal. Florida gets its only score of the half on a punt return. An egregious penalty on a Bama punt return. And, crammed somewhere in all that, Jake Coker's magnificent pass into double coverage to connect with Ridley to set up Henry's TD run.
The second half brought the wearing-down of Florida, a bunch of body blows that left it tired and vulnerable, to go back to the boxing analogy.
The half also brought a pair of touchdown passes from Coker. As much as adding to the scoreboard, they added to the angst for coaches preparing for the Tide in the playoffs, a reminder there's a whole big arsenal of weapons.
One more question:
Is there really a team with a legitimate shot to stop Alabama?
That'll take longer to answer, but it's hard to believe there is.