This is an archived article and the information in the article may be outdated. Please look at the time stamp on the story to see when it was last updated.
Officiating hasn't gotten worse. Your TVs have gotten better.
High-definition, big screen and incessant replay angles from imaginative locations let the announcers dissect every play like it's a dead frog in eighth-grade biology.
There's at least one person who agrees with me on that premise.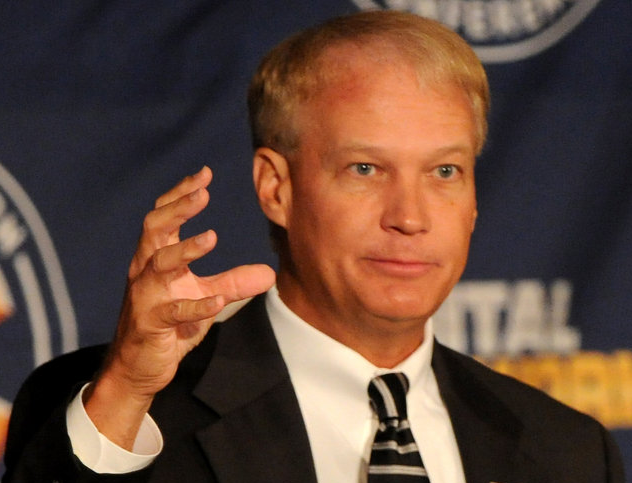 That would be Steve Shaw, the coordinator of football officials for the Southeastern Conference, who spoke Tuesday night to the Huntsville Quarterback Club.
A veteran of 15 years as an SEC referee, he worked 10 bowl games, four SEC championship games and two national championship games. (Trivia: He was also the last referee to head an SEC crew in the national title game. That came in 2004. Between then and last year, SEC teams rudely went and reached every championship game, precluding SEC crews from officiating.)
Shaw was a superb official and now heads up a group of superb officials who do this because of their passion and love of the game.
There is an oft-quoted line from one of Shaw's predecessors that "an official has to start out perfect – and then improve." Certainly, they are not perfect. But they are fair, diligent and in an increasingly difficult game to work with all the hurry-ups and new wrinkles, they are usually accurate. I'd even suggest they're better than ever, with tougher standards, stringent grading and better tools to help them do their jobs.
And, this week, though you've probably already beaten me to the punch, they're not the Atlantic Coast Conference.
Miami's kickoff return against Duke was a debacle for ACC officials. Though replays show some Duke defenders looking almost lackadaisical and incompetent, the blame fell completely on the officials.
"I feel for them," Shaw said. "It was probably a tough week for my counterpart to go to the ACC."
But, as Shaw noted, it's a tough week for all officials. "People see a striped shirt, they don't care if you're ACC or SEC. If you make an error, it translates to all of us."
Some have suggested the ACC should over-rule the outcome and award Duke the win.  Bad idea, as Shaw agrees.
"The ACC handled it in the appropriate way. It would be a dangerous precedent to change the score of the game," he said. "Where does it end? Was there a questionable pass interference in the end zone, so we're going to change the score?"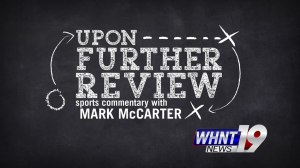 Time for a disclaimer: I am a former high school football official. Two professions go to football games with impartiality, officials and sportswriters, and I was insane enough to dabble in both. The SEC let me embed with a crew for a game weekend a few years ago.
Shaw touched on another parallel between journalists and officials – the anonymous, vitriolic, often obscene social media criticism. I stumbled onto one website attacking officials so profanely and so personally, some of the rants were almost sociopathic. They were also ignorant, either of the rules or officials' roles.
"It's all facets of social media," he said. "You won't even get off the field and your call will be on YouTube and social media. It's increased the scrutiny, not only on some calls, but every call in every game.
"The definition of officiating is changing. Now you have a highly trained, motivated, skilled person working in a game, being critiqued by people who have never been on the field. It challenges us to be better every week. You can't take a game off. You can't take a play off. You better bring it every play or people are going to attacking you on social media or tweeting about you."
Mainstream media doesn't help, either. There are clearly some guys on the other side of the microphone as familiar with the rule book as I am Martha Stewart Living magazine.
One Quarterback Club member approached Shaw after the meeting.
"I have a new respect for officials," he said. "You still miss a lot of calls, but I have a lot more respect."
That's a victory in itself for guys who never really win.