This is an archived article and the information in the article may be outdated. Please look at the time stamp on the story to see when it was last updated.
HUNTSVILLE, Ala. (WHNT) – Football fans across the country are stocking up on the chips and dip ahead of Super Bowl 50.  The Denver Broncos will take on the Carolina Panthers on Sunday.  You can watch the big game right here on WHNT News 19.
Our own Ben Smith is among the many fans bursting with excitement ahead of Super Bowl Sunday.  So much so, that he felt like putting his pigskin skills to the test on WHNT News 19 This Morning.  Ben has tried his hand at football on live television before and it did not go well.
Ben also was kind enough to do his best Cam Newton impression right down to the Superman pose and handing the ball to a fan, in this case WHNT News 19's Megan Brantley.
You can check out his previous attempt to show off his skills, as well as his shot at redemption live on WHNT News 19 This Morning.
Ben also picked the Panthers to beat the Broncos on Sunday.  Michelle Stark and Steve Johnson also weighed in with their official Super Bowl picks for Sunday's big game: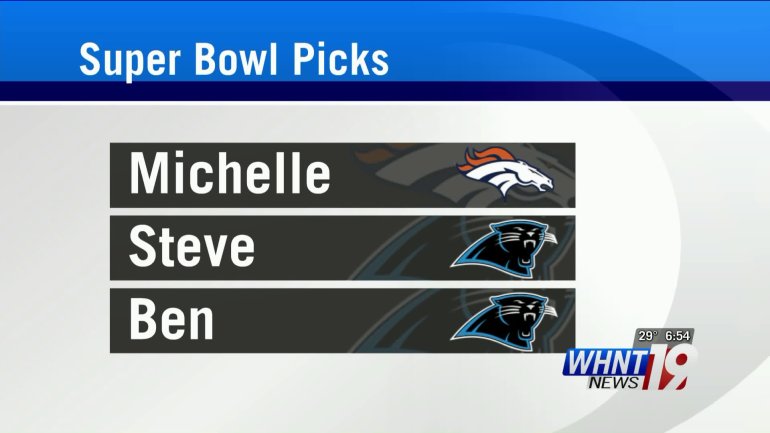 Again, you can watch Super Bowl 50 right here on WHNT News 19.  Kickoff from Levi's Stadium in Santa Clara, California is scheduled for 5:30 p.m.