This is an archived article and the information in the article may be outdated. Please look at the time stamp on the story to see when it was last updated.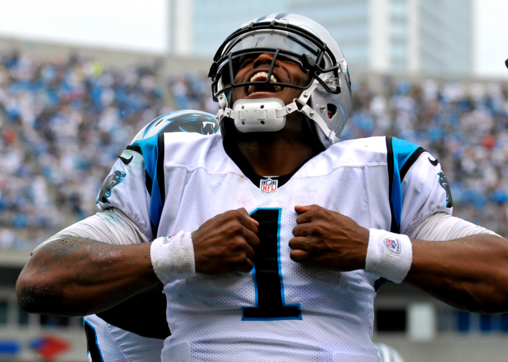 Imagine this play-by-play on a Sunday afternoon broadcast.
"Cam Newton fakes the handoff to Mark Ingram. He's looking to Jordan Matthews, but he's covered. Newton now looks long for Julio Jones …"
That's a scenario from an incredible roster of talent – our All State of Alabama All-NFL team, 22 guys who played at one of the state universities or grew up in Alabama.
A great thing about this team: Two of the players are from the Huntsville area, Jordan Matthews, the former Madison County and Vanderbilt star who is a wide receiver for the Philadelphia Eagles, and Darian Stewart, the former Lee High and South Carolina defensive back who is headed to the Super Bowl with the Denver Broncos.
Cam Newton is the no-brainer pick for quarterback. He'll soon be named the NFL's Most Valuable Player.  He's taking the Carolina Panthers to the Super Bowl on Feb. 7 against Stewart and the Broncos.
But elsewhere it's not so easy. Most positions, it's tougher to narrow it down instead of finding a candidate.
A handful of these guys were selected to play in the Pro Bowl. Newton, who'll bow out because of the Super Bowl. Malcolm Butler of the Patriots, the undrafted free agent from West Alabama and hero of last year's Super Bowl. Former Alabama receivers Julio Jones and Amari Cooper. DeMarcus Ware of the Broncos, who also finds himself with a conflict that'll keep him out of the Pro Bowl.
I've covered the NFL for most of the last 20 years and have picked an All-NFL team like this for 15 or so years. There's been an interesting evolution. A dozen years ago, the team was a 50-50 split. Half of the players were from Alabama or Auburn, the other half were players who grew up here but were overlooked by the two big teams or guys who played at other schools, like Philip Rivers, Terrell Owens, Roddy White and DeMarcus Ware from Troy, the best NFL player from this state in the 21st century.
Now, maybe to show how much better Alabama and Auburn are recruiting, it's heavily dominated by those two schools. Year-'round, they're at odds. But for this brief moment, their alums come together to make the nucleus of an unbeatable team.
Offense:
QB: Cam Newton (Auburn), Panthers. The easiest pick for the team. He'll be the NFL's Most Valuable Player this season.
RB: Mark Ingram (Alabama), Saints. Relatively quietly, he was the 19th leading rusher in the NFL with 769 yards and six TDs.
RB: T.J. Yeldon (Alabama), Jaguars. His 740 yards were actually fewer than the Packers' Eddie Lacy, but Lacy was an underachiever. Close behind Yeldon was ex-Alabama State rusher Isaiah Crowell (706 yards and four TDs).
WR: Julio Jones (Alabama), Falcons. His 1,871 receiving yards led all NFL pass-catchers and he had eight TDs for woeful Atlanta.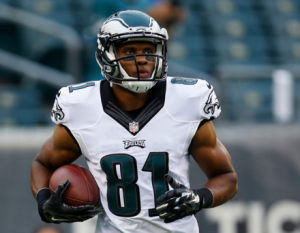 WR: Jordan Matthews (Vanderbilt, Madison), Eagles. Philadelphia faltered, but not Matthews. He had 85 catches for 997 yards and eight TDs. How has the NFL changed? Matthews has 152 catches in his first two NFL seasons. His Huntsville "neighbor" John Stallworth had only two seasons of 75 or more receptions in his Hall of fame career.
WR:  Amari Cooper (Alabama), Raiders. An immediate hit as a rookie, he had 72 grabs for 1,070 yards, with a 68-yard TD catch in his second game.
OL: Evan Mathis (Alabama), Broncos. The Eagles' loss was the Broncos' gain. The veteran anchored a line that kept Denver moving into the playoffs.
OL: James Carpenter (Alabama), Jets. After four average years in Seattle, he enjoyed Pro Bowl-type season in first season with New York.
OL: Ben Jones (Georgia, Bibb County), Texans. He continues to be the standout for the Houston line and a team leader.
OL: Rodney Hudson (Florida State, Mobile), Raiders. The fifth-year center blossomed in his first year with Raiders and was named All-AFC by Pro Football Writers Association.
OL: Andre Smith (Alabama), Bengals. Tough choice here among three ex-Tide linemen who were hurt and disappointing, Smith, the Titans' Chance Warmack and Chargers' D.J. Fluker. Smith gets edge for his team reaching playoffs.
Defense:
DL: Marcell Dareus (Alabama), Bills. After being suspended in the season-opener for violating drug policy, he had another solid year, with 51 tackles. He even played much of his last game with a broken foot that may keep him from the Pro Bowl.
DL: Quinton Dial (Alabama), 49ers. The third-year defensive end was 13th among all defensive linemen with 59 tackles.
DL:  DeMarcus Ware (Troy, Auburn), Broncos. We're cheating a little here, since he's that hybrid defensive end-linebacker and we're loaded with LBs. But he had another terrific year, with 7 ½ sacks, in the 11th year of his Hall of Fame career.
LB: C.J. Mosley (Alabama), Ravens. The second-year player registered 117 tackles for the Ravens.
LB: Dont'a Hightower (Alabama), Patriots. Arguably the heart and soul of the Patriots' defense, he had 61 tackles and 3 ½ sacks despite missing four starts.
LB: Karlos Dansby (Auburn), Browns. Not much went right for Cleveland, but Dansby's play was excellent. He had 108 tackles, 62 of them solo.
LB: Josh Bynes (Auburn), Lions. He collected 82 tackles, enough to edge Mark Barron – now a hybrid safety-linebacker for the Rams – and perennial team member Robert Mathis of the Colts and Alabama A&M.
DB: Malcolm Butler (West Alabama), Patriots. From making the team in a tryout to saving the Patriots' Super Bowl win to a Pro Bowl selection, a storybook two seasons for the youngster, who has become a shutdown corner.
DB: Rashad Johnson (Alabama), Cardinals. A leader in an exceptional secondary, with five interceptions and 61 tackles.
DB: Ha Ha Clinton-Dix (Alabama), Packers.  The second-year safety had 100 tackles and a pair of interceptions.
DB: Darian Stewart (South Carolina, Huntsville). Broncos. The hard-hitting – just ask Rob Gronkowski — former Lee High standout had 63 tackles, 10 passes defended and helped solidify the Super Bowl-bound Broncos' secondary. He gets the nod over the venerable Roman Harper of the Panthers and rookie Landon Collins of the Giants, both ex-Crimson Tide stars.