This is an archived article and the information in the article may be outdated. Please look at the time stamp on the story to see when it was last updated.
HOOVER – A lesser man may have wanted a blindfold and a cigarette before heading to the stage. But Hugh Freeze was candid. He was willing to accept responsibility in a "buck-stops-here" frame of mind. He espoused the benefits of surviving adversity and that "I really believe that all things work together for good."
The Ole Miss coach even quoted from the books of James and Proverbs as he spoke to the masses at SEC Media Day on Thursday. But an even thicker book, with even more difficult commandments, is what has the Ole Miss program in trouble.
The NCAA has been investigating Ole Miss on a variety of charges, with nine of 13 football-related violations coming during Freeze's four-year tenure, an era in which the Rebels had the most wins in a four-year span since the early 1960s, beat Mississippi State three times and had one of the nation's top recruiting classes.
One of the verses Freeze quoted, from Proverbs:
"A good name is to be desired above great riches."
The good name of Ole Miss has been tarnished, however.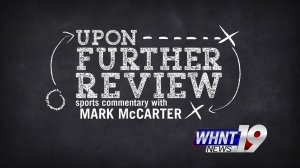 It began with that 2013 recruiting class, and the immediate accusations of wrong-doing. How, the social media skeptics wondered, could Ole Miss have grabbed that sort of talent without giving those players their own ATMs?
Freeze was easy to categorize as an up-and-coming young coach, just three years removed from toiling at Lambuth College, who was trying to make a big splash.
"I have zero interest, zero interest, in cutting corners to be successful, and our staff knows that very well," he said. "I have a lot of things that I'm not very good at, but that is not a temptation."
As he stressed, many of the NCAA accusations and violations – they range from academic fraud to extra benefits for player – were self-reported by Ole Miss. It wasn't helped by the reporting of Laremy Tunstil, whose NFL draft night consisted of (1) release of a photo of him smoking weed while wearing a gas mask and (2) an admission he had received money from Ole Miss.
The tradition of self-reporting is based on the Teenage Driver Dent-In-Fender Philosophy. Go ahead and admit you dinged up the car before dad sees it, and you're grounded for only three weeks instead of six.
Right now, Ole Miss is in the "waiting for dad to come home" stage. The NCAA knows about things but probably won't administer the penalty until 2017. So things loom like a big dark cloud over Ole Miss football as the season opens.
But on Thursday, before the media firing squad could take aim, Freeze was admirably forthcoming. His brief monologue on the subject:
"I remain very confident in who we are and our core values and how we do things. We fully have cooperated with the NCAA throughout the entire process, which has been a long process. We discovered most of the facts that led to self-reports and that's how a good compliance office works.
"We believe our response to the Notice of Allegations stands on its own. As a head coach, I understand that I'm held accountable for the things that happened within our building and even outside the walls of our building. Our compliance team is working extremely hard to seek a resolution to this case and into the — and also into the events from NFL draft night and we look forward to the conclusion of this entire process. No one looks forward to that more than I do."
Freeze, when pressed on the NCAA issue, said, that "everybody's got a narrative. You have one, I have one, our rivals have one. All of us have one in regards to us going on in the world and in our world with the NCAA.
"But with everybody's narrative going on, the truth is probably somewhere in the middle and the facts are this. There will come a day where we get to stand before the committee on infractions, which are the ones that matter, and we will be held accountable for any wrongdoing that is found, and that's the way it should be."
So, where does Ole Miss football wind up?
Up in smoke? Or free and clear?
Or somewhere in between, trying desperately to regain its good name?
Long-time sportswriter Mark McCarter is a special contributor for WHNT News 19. Follow his coverage of the SEC Media Days on WHNT.com and in nightly reports on WHNT News 19 this week.