This is an archived article and the information in the article may be outdated. Please look at the time stamp on the story to see when it was last updated.
The burning question of the week was how Alabama's defense would survive the fast-paced, nitroglycerin Texas A&M offense.
Basically, all Alabama's defense did was outscore Alabama's offense and, for all rights, Texas A&M's offense. To wit:
— Minkah Fitzpatrick, a 33-yard interception return for a touchdown in the first quarter.
— Eddie Jackson, a 93-yard interception return for a touchdown in the second. (He had a second interception, but somehow neglected to score afterward.)
— Fitzpatrick, a 55-yard interception return for a touchdown in the fourth.
Aside from the school record three picks for a touchdown, the defense limited the Aggies to just 32 yards on 25  rushing attempts,  a mere 156 yards below average . Texas A&M completed completed only half its passes.
Well, at least half the passes to Texas A&M receivers.
Alabama 41, Texas A&M 23.
Question answered.
For those who predicted an A&M upset based on home-field advantage and overestimation of the Aggies' offense – blush – we can only ask what goes best with a dinner of crow, a hearty cabernet or a crisp merlot? Once again, we got on the Aggie bandwagon early in the season only to watch wheels come off.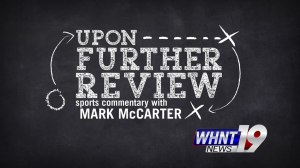 When CBS reporter Allie Leforce caught up with Nick Saban after the game, he couldn't resist a contrarian role. She immediately fished for a comment on the defense, only to have Saban say it was "a great team win. The offense did a great job of controlling the ball."
And, indeed, it did. Derrick Henry carried the ball 32 times for 236 yards, helping gobble up time and yardage. Jake Coker had another play-within-himself game, with smart decisions and tough play. He may not be the most elegant quarterback you'll ever see, but the kid is tough as Algebra III.
But this was a day when the defense made big play after big play after big play. It'll be standing-room only in the Texas A&M training room, waiting for an ice bath and Tylenol after this one.
Now, naturally, Alabama, now 6-1 overall and 3-1 in the SEC, almost couldn't resist the urge to make it a little scary. This is a team yet to play a consistent, clean 60 minutes of football in the course of one afternoon. It just demonstrates (1) how Alabama simply out-talents most teams and (2) how vulnerable the rest of the SEC may really be that the Tide can have its lapses and still dominate.
There has been wariness going into each game since the loss to Ole Miss. (Which, by the way, is especially damaging when it comes to strength of schedule, considering the Rebs' ensuing loss to Florida and yesterday's thumping at the hands of Memphis.)
Georgia and its running game loomed all scary, but the Bulldogs rolled over and played dead.
Arkansas had potential as a trap game between the Georgia romp and the showdown at College Station, and the Razorbacks outplayed Alabama for a half before Alabama's superior talent won out.
Then came Saturday's road trip to a hostile environment and Alabama immediately took command, only to let Texas A&M whittle away at the lead before Fitzpatrick's fourth-period theft.
Now comes a rested Tennessee, young and brash enough not to be mesmerized by the Tide mystique before the open week and the showdown against LSU. We can only hope that things properly fall into place and it does become the de facto SEC West title game. Hard to picture a team that lost to Memphis representing the toughest division in college football in the SEC Championship Game.
"It hasn't always been pretty," Saban said, "but we play with a lot of toughness."
Not pretty, but pretty darn good. And nobody in the SEC looks tougher right now.