This is an archived article and the information in the article may be outdated. Please look at the time stamp on the story to see when it was last updated.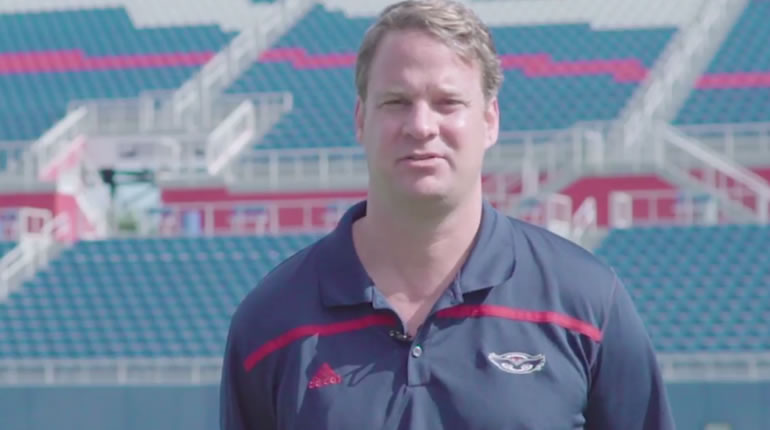 BOCA RATON, Fla. – Lane Kiffin left the Crimson Tide to be the new head football coach at Florida Atlantic University. To be specific, he abruptly left before Alabama played Clemson in the National Championship Game.
Kiffin recently filmed a new video to promote the FAU in advance of National Signing Day, which is tomorrow.
Do you think he looks thrilled to be there? The video is posted below.
https://twitter.com/FAU_Football/status/825016616240848897