This is an archived article and the information in the article may be outdated. Please look at the time stamp on the story to see when it was last updated.
James Clemens defensive end LaBryan Ray is the state's top recruit. He announced Wednesday he's headed to Tuscaloosa to play for the Crimson Tide.
Ray was recruited by several schools, and some had thought he might choose Tennessee. But he made it official – he's going to Alabama.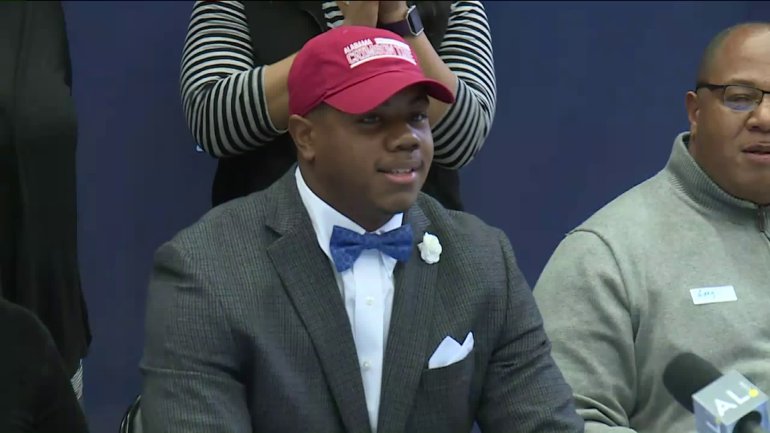 The Jets had several student-athletes sign with colleges in different sports, including a few to UNA and one to Harvard!
Congratulations to all the student-athletes and their families on this big day!